As the country now moves towards the second phase of unlocking, Delhi restaurateurs tread cautiously as they reopen or plan to reopen their outlets in the next few days. After weighing in the pros and cons and while ensuring that they adhere to standard operating procedure (SOP), a few more restaurants in the city are now open for dining-in (no alcohol is being served at restaurants). Though home delivery and takeaway are the most preferred options by diners, restaurateurs say that the positive sign is that people are open to the idea of eating out and are aware of social distancing norms and other safety measures that they have to follow.
'As restros are following hygiene standards and safety measures, diners are feeling a sense of security'
After three months of lockdown, Café Dori opened its outlet in Vasant Vihar a few days back, and after getting positive response from the diners, is all set to open its other outlet at Chhatarpur in the next couple of days. "Our Vasant Vihar outlet is a small one with just a few tables and we have received a very good response from people right from the first day we reopened. We do have walk-ins and in case tables are occupied, guests patiently wait outside the café or agree to go for takeaways. Some of them just grab their coffee and something to eat and have it in their cars. We are taking all safety measures – all kitchen surfaces, floors, chopping boards, tables are sanitised every one hour. All staff members undergo a mandatory temperature check twice a day before entering the restaurant and kitchen premises and they have to wear masks and gloves inside the restaurant and kitchen premises. It is also good to see that diners also keep in mind social distancing norms," says Maneet Bedi, head of operations, Café Dori.

Varun Tuli, managing director, Yum Yum Cha, opened his Khan Market outlet in June and is soon planning to open his other outlets too. He says that as hygiene standards are followed by restaurants, diners will be more confident about dining out. "The response from diners has been good so far. They have felt a sense of security given the level of precautions taken by us to ensure the safety of each guest. Guests are offered sanitiser and their temperature is checked before they enter the outlet. The new table layout makes it easy to practice social distancing. Each table is at least six feet apart. Sanitiser, individually packaged cutlery and sealed water bottles are available at each table. We even have the option to serve food in disposable cutlery. Digital menus are available to limit touchpoints. We are accepting all modes of payment including cash. We UV sterilise the cash to reduce the risk of contamination," informs Varun.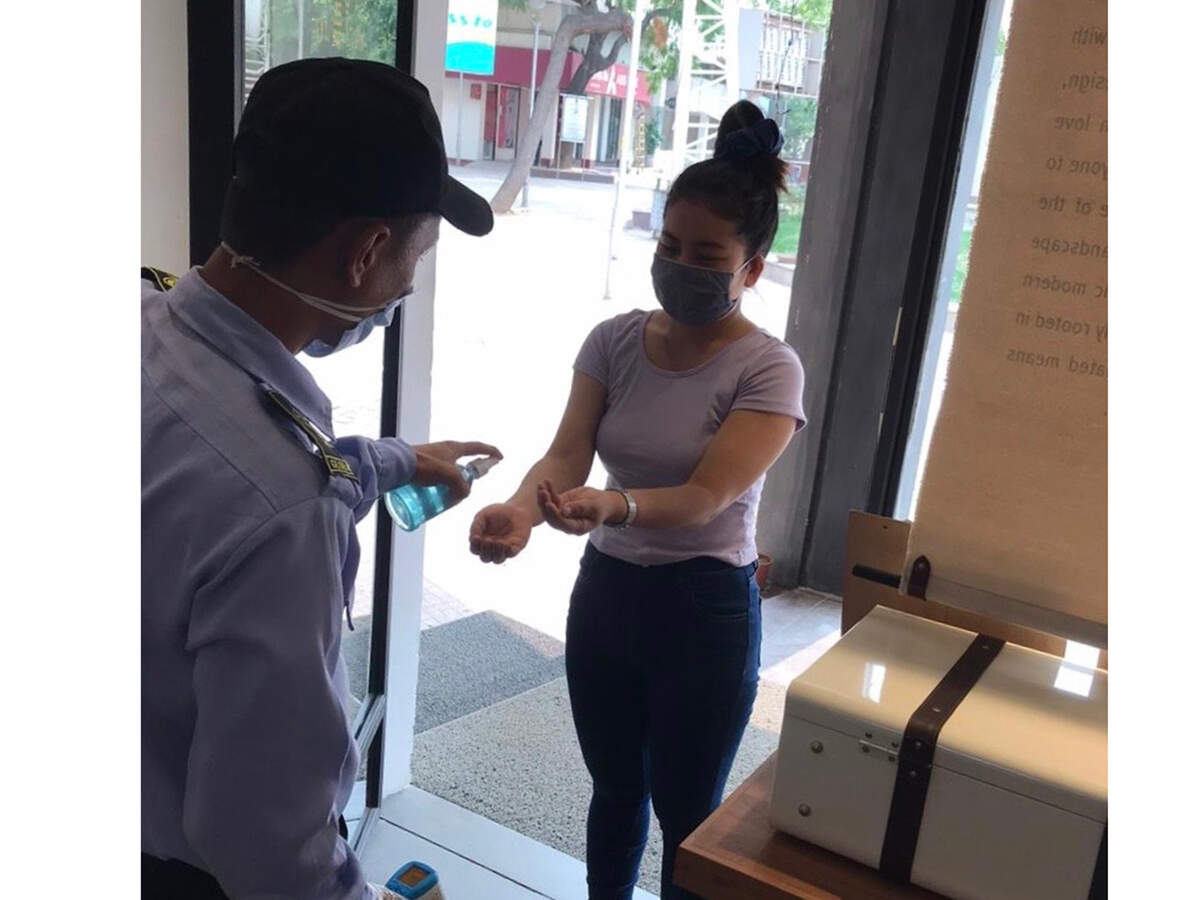 Guests are offered sanitiser and their temperature is checked before they enter the outlet

Book a table before you go to dine out

To avoid crowding and ensure that social distancing is followed at all times, some restaurants that are reopening now, are only allowing guests with prior reservation. Goumtesh Singh from Yeti-The Himalayan Kitchen says that for the safety of guests and staff, it is safer to allow guests with reservations initially. "We are planning to open in CP in the next 10 days or so. While following other SOP, we are planning to install a sanitisation tunnel at the entrance for all visitors. We will also take guests with reservations initially," says Singh. Some other restaurateurs who are planning to reopen in a few days also add that they will encourage self-service at their outlets, wherein one server will be designated to bring food from the kitchen and will place it on the table and guests can serve the food themselves.