The last time I had met Manish Mehrotra in Calcutta was in 2018, just a few months after he had opened the third outlet of the celebrated Indian Accent in London's tony Mayfair. He was bubbling with ideas as he went on with his mission of reshaping what the world understands about Indian food, while feeding the likes of Halle Berry and Mick Jagger. However, sadly, this time it is this very London outlet's closure that led me to dial his number again.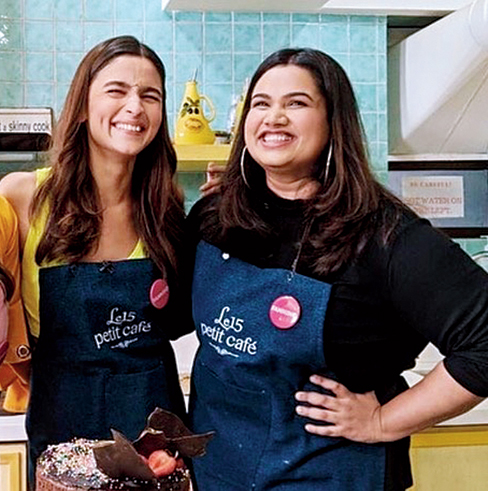 In a succinct statement on their official website, IRL (the company which licensed brand Indian Accent in London) announced that the "difficult decision was made as a last resort after carefully considering all the factors in play as a direct result of Covid-19". "It was a very difficult decision and really sad but with all the norms, the outlet would have 30 covers only. The design of the restaurant was such that it had one spiral staircase that goes down to the restroom in the basement area and that would make it really difficult to maintain social distancing," explained Manish. The fine-dining restaurant located in one of London's most expensive areas was a 78-seater with about 35 employees, which would have to run with 30 covers only as per the new rules of social distancing.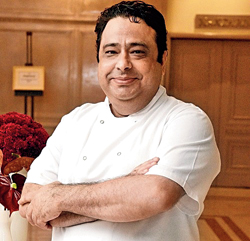 With the F&B industry having taken a massive hit across the world, and the new guidelines in India and abroad still being in flux, the reopening of the industry seems to be shrouded in uncertainty. While social distancing and a heightened focus on hygiene and safety are a given, the expenditure of running a business seems to nevertheless remain consistent. "The nfrastructure of the restaurant is such that it has been built to accommodate 78 people. So how would we manage? We can't switch off half the lights or reduce the menu to a 30 per cent! To run a good business at the level of Indian Accent, running it as a 30-seater would not be viable," said Manish. The restaurant was operating out of a rented property on Albemarle Street, where a meal for one would usually cost around £80.
Indian Accent is not the only Indian brand that has had to make the difficult decision of closing an outlet. Take for instance, popular Mumbai patisserie and cafe Le15. Just after celebrating its 10th year, celebrity chef Pooja Dhingra's Le15 had to close shop in April. "There were many reasons for which we decided to shut Le15 cafe. The challenges brought about by Covid-19 would make it very difficult for us to sustain and grow a business in that location. High rent, lack of tourists, monsoon, social distancing and the lockdown were all equal contributing factors. Restaurants and cafes don't run on very high margins and when you play around with the variables so much, it doesn't make business sense to continue," Pooja told The Telegraph.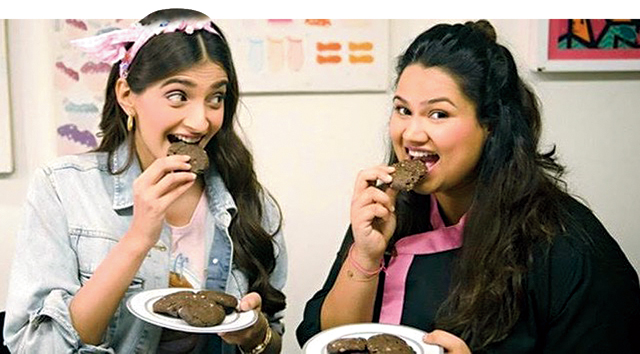 The outlet was as popular with celebrities for drop-ins and deliveries, as with the common people such as me during my days in Mumbai when a swift trip to the Colaba outlet for her famous macarons would be a quick-fix for a dull day. But Pooja is optimistic and has wisely used this time to curate her recipes into the Le15 Bake at Home ebook, which has about 25 bestselling dessert recipes and is available for purchase on the cafe website.
Out of other popular names that have had to shut shop is Smoke House Deli's outlet in Delhi's Khan Market. Riyaaz Amlani, CEO and MD of Impresario Handmade Restaurants, which, apart from Smoke House, also owns other brands like Social, Mocha and Ishaara, has been vocal on social media about the National Restaurant Association of India's (NRAI) ask for government support for the industry as many more of Khan Market's famous restaurants have had to shut shop since the beginning of the lockdown.
However, when asked about the long-term impact of the pandemic on businesses, Manish is of the opinion that they will have to wait and watch. "At Indian Accent's Delhi outlet, we are waiting for government guidelines so that we can open doors in adherence to them and it's the same with our New York outlet. I think for the industry, the real impact will be understood when all outlets start opening up," he said. The Indian Accent outlet on Lodhi Road in Delhi, which employs about 80 people, has not jumped on the home-delivery bandwagon simply because, as the chef put it, "Indian Accent food is not viable for home delivery as it has to be had fresh". Pooja, meanwhile, is using her time to hone her skills and curate more recipes, as she said: "Things will normalise in time. Till then, businesses have to do what's best for them to be able to sustain themselves in the current climate."