This January 26, Pune's restaurants and cafes are giving you the chance to indulge both the patriotic and foodie in you, with tricolour meals and tiranga desserts. A treat to both, the tummy and the eyes, these saffron, green and white treats are the perfect way to ring in your Republic Day celebrations.
An India Gate sandwich!
At Roll it Up in Kharadi, chefs have put together a special India Gate Sandwich, a cheesy homage to the iconic war memorial monument in Delhi. "We tried to make the sandwich look like India Gate by using brown bread, besides using other elements like cheese, mayonnaise and green spinach sauce to create our national flag on top of the gate," says Shweta Narain, owner of the cafe. Now, that's something to post on social media!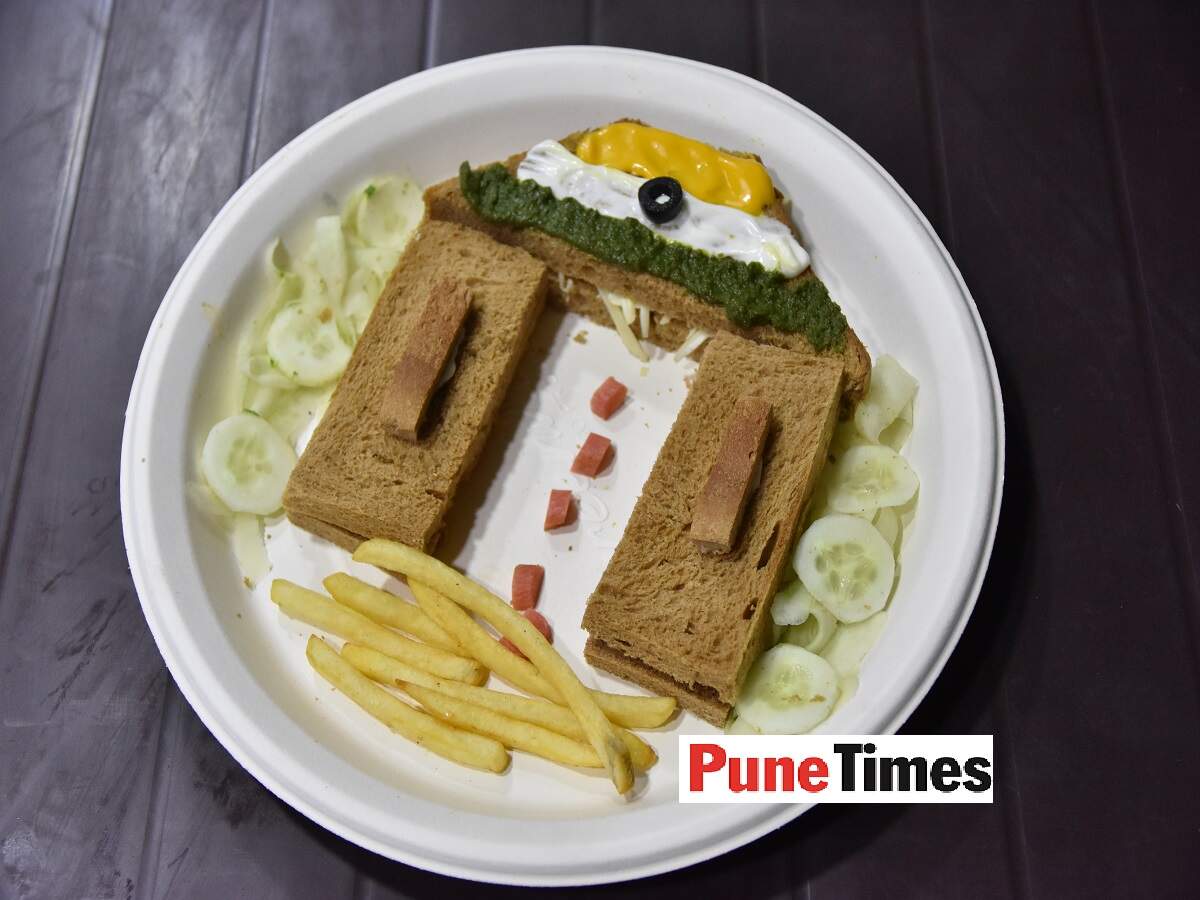 Indulge in some patriotism, the Bengali way!
Whether you're a Bengali or not, the 'Deshopriyo Bhoj' Bengali thali meal is sure to tickle your taste buds.
"The tricolour meal will have the green paanch mishali palong saag (mixed veggies with spices and spinach), with rice providing the white element, along with the orange cholar daal cooked with garam masala, coconut, and raisins. To represent the chakra, we have the famous begun bhaaja," says Abhijeet Roy, from Aha! Baangali. Not just that, the massive meal also includes jeera jol, egg devil, luchi (puris), and mutton dak Bangla, all topped off with roshogolla. While the veg option is priced at ₹425, non-veg meal will cost you ₹500 for limited thali.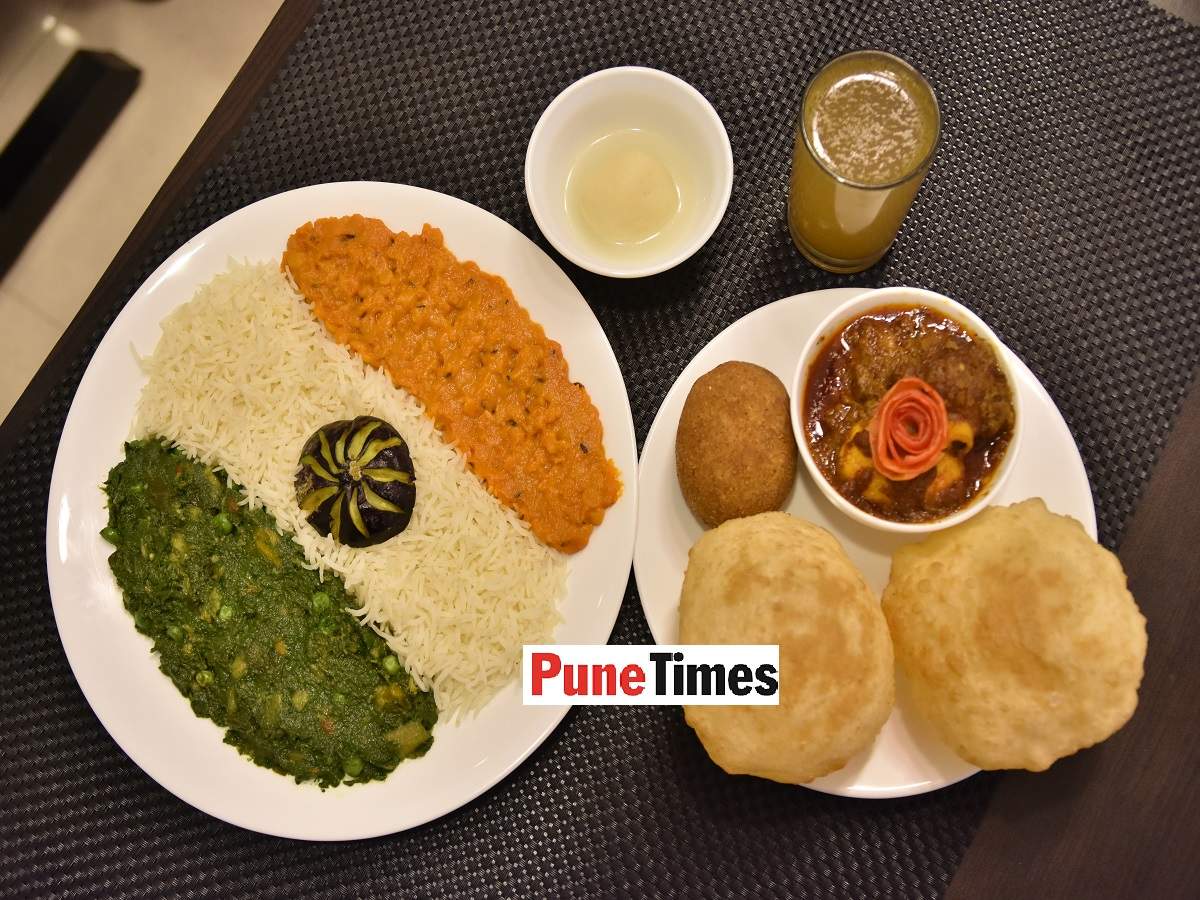 The healthy R-Day treats
Worry not health freaks, we have got your back as well. Keeping things tricolour and trendy is Fit Food in Kharadi, which will be offering a special R-Day salad jar on January 25 and 26. Mouli Gupta, owner, says, "The tricolour jar comprises steamed broccoli, spiraled zucchini with seasoned oregano and chili flakes, topped with carrots for the saffron colour. All of this will be served with a home-made dressing of Greek yoghurt, red chilies, flax seeds and sunflower seeds." They are also offering a low carb and healthy Tiranga Meal – with chicken or paneer tossed in creamy keto white sauce, spinach puree and tomato puree. The vegetarian option is priced at ₹200 and non-vegetarian at ₹250.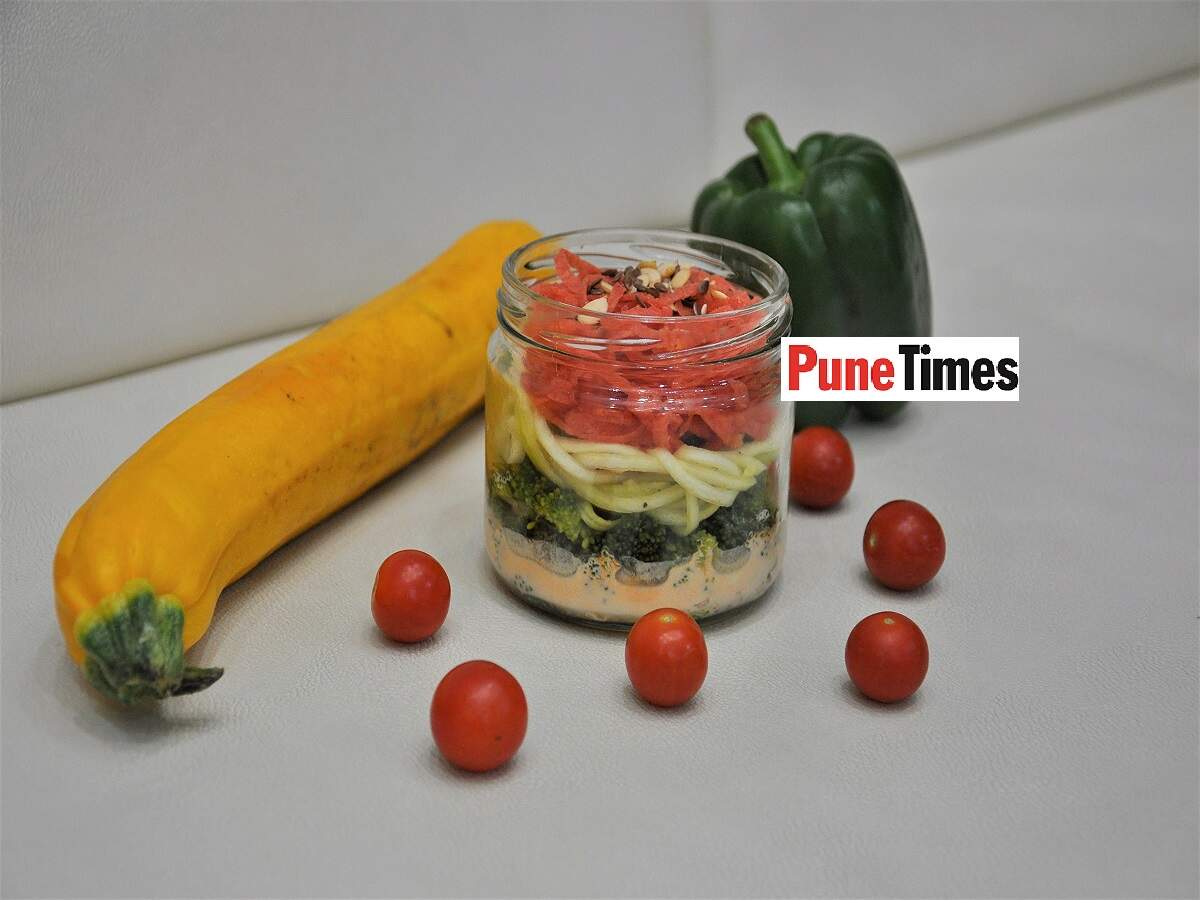 Add a sweet touch to your R-Day celebrations
There's always room for desserts, and Daisy Dozen in Wadgaonsheri is ensuring those cravings don't go unfulfilled. Azharuddin Khadri says their tricolour pastry will be a saffron, white and green sponge cake with vanilla cream filling between the layers. "The outside coating of the pastry is vanilla-flavoured, generously glazed with the three colours of the Indian flag. We didn't want to experiment much with the flavour, but also give it an R-Day look and feel," he shares. For the ones celebrating their birthday on R-day, they also have a tricoloured glazed cake, so that you can make the best of both occasions.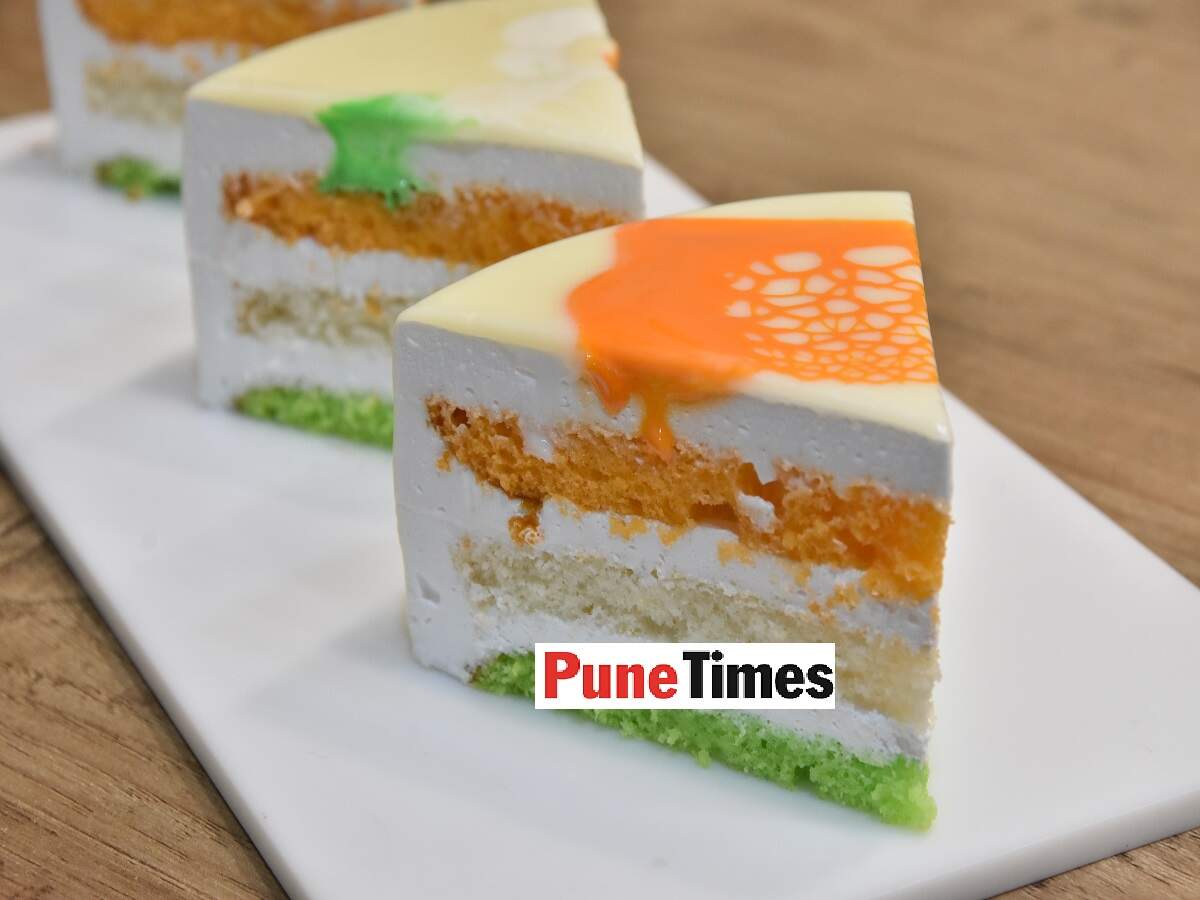 Wear the three colours and relish on some fruit custard
The Book Café in Kothrud, will be also serving a special tricolour fruit custard. Vishakha Chandak from the cafe shares, "The fruit custard will have three layers – oranges and mosambi will represent the saffron colour of our national flag, bananas, and apple the white, and kiwi green, which will be tossed with milk cream. We are avoiding the use of any artificial colouring, and keeping it natural with fruits instead. We also have tricolour sandwiches on the menu." There's no entry fee on R-day and the cafe will also offer complimentary tea to all those dressed in tricolour attire.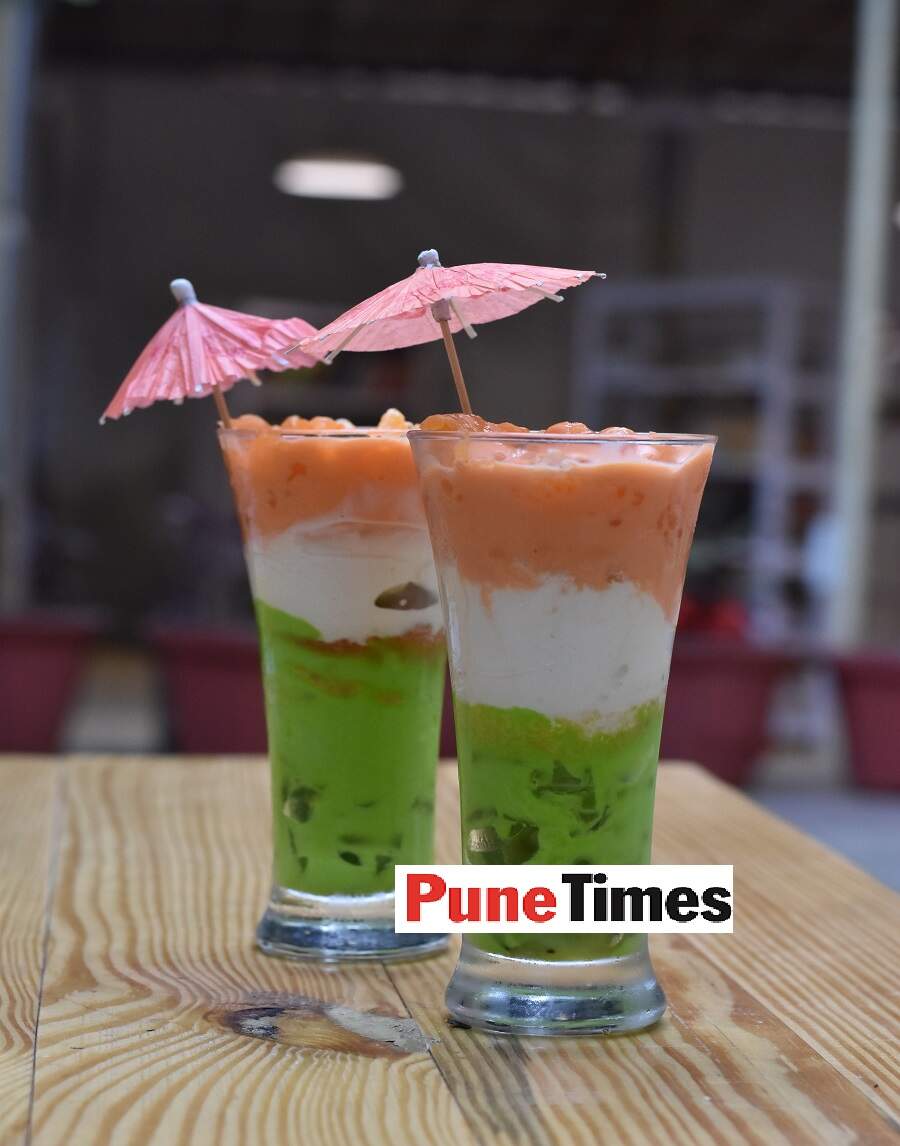 Round off your meal with tricolour paan
The perfect end to a filling Indian meal – the paan. The desi mouth-freshener will get an R-Day makeover at The Betel Leaf near Nal Stop.
Owner Rahul Patil says, "We are celebrating the day by offering three varieties of paan. The tricolour pan tower has paan that is layered with orange chocolate, white chocolate and kiwi chocolate, and is fruity in taste. We also have dry fruit paan, with kesar (saffron), white chocolate and pista (green), where you can experience three different flavours in one go!" They are also offering paan shots to amp up your weekend celebrations. The saffron, mint and liquid paan-flavoured shots can either be drunk all together in one go, or separately – the choice is yours.