When Sarabjit Keer started Alfredo's in 1994, the Italian restaurant nestled in a Juhu lane became synonymous with being probably the first stand-alone eatery in the city to offer draft beer and pizzas. "We've had some really loyal guests who have been patronising our outlets for the last 25 years. I have seen people come here as kids, meet their matches, getting married… Lot of dates have happened here. I keep hearing from people that they had their first beer or first pizza here," laughs the senior restaurateur. Twenty five years hence, it remains just as iconic. Patrons might have been surprised to see the locked gate at their Juhu premises, but it's only a couple of days for the 2.0 version of Alfredo's to reveal itself in all its glory.
NEW DESIGN
The carpenters are still working in the kitchen and noise of the drilling machine greets us when we visit the place to meet Sarabjit and his son Rishan Keer, who will be joining him in his hospitality business. But the white-and-blue decor, earthen pottery, terrazzo flooring, a statement-making chandelier in blue-green colour and the planters in the exterior section of the restaurant are already making their charm felt, transporting us to the Mediterranean regions of Spain, Italy and Greece. "We revamped the place a couple of years ago as well but this time, we wanted to go for as big a revamp as possible," Sarabjit tells us. The kitchen has been modernised to such an extent that the restaurateur proudly exclaims that a Michelin-star restaurant can be run from here! "Think of an equipment and we will have it here," he smiles. With three outlets up and running — the other two are in Andheri and Thane — they are also thinking of franchising. "It's been 25 years. I always felt the restaurant is a tough business to be in. You have to be hands-on. You have to put your heart and soul in it. To make an outlet is the easiest part. It's sustaining the clientele that is difficult," says the experienced man.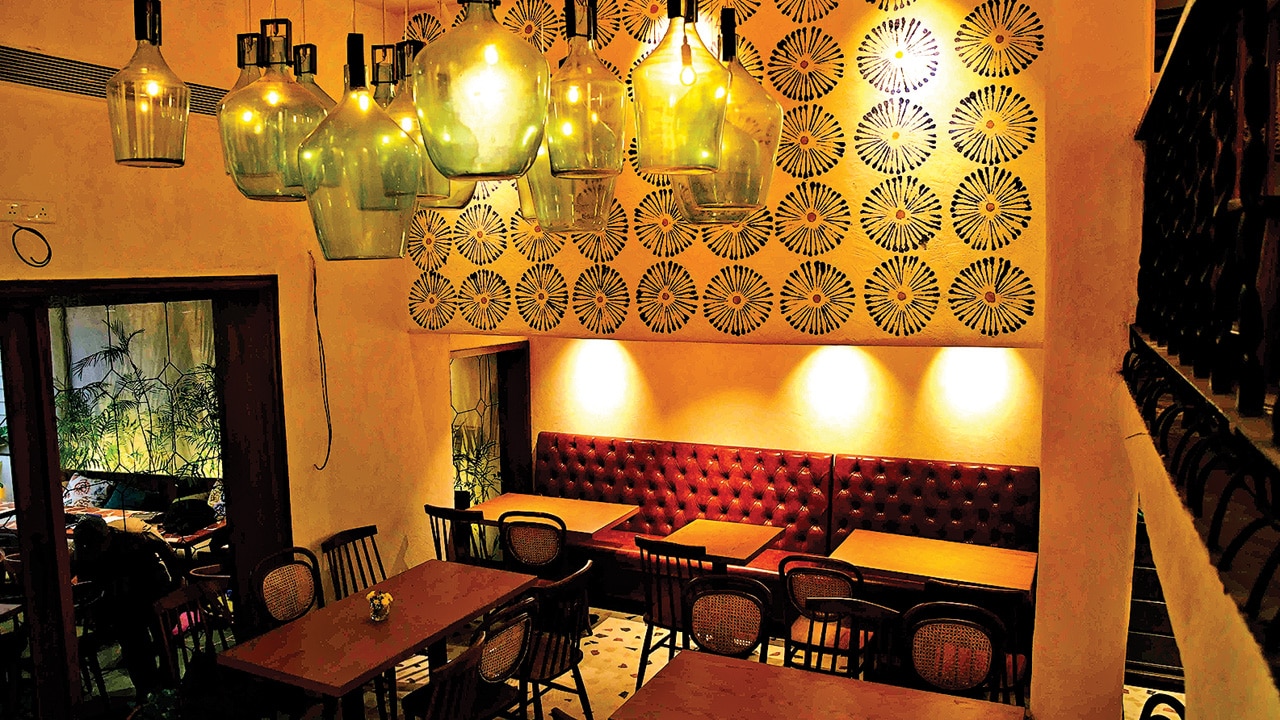 PASSING THE BATON
Rishan, who joins his dad's business, knows he has big shoes to fill. After completing his Hotel Management from Les Rouches Switzerland, the young man interned at a couple of restaurants before he felt ready to join his father. "The day I joined him was the day this place was being broken down, three months ago. Now that it is up, I have started understanding how everything and everyone is treated. I have a long way to go but I have a great mentor in my dad. It's an achievement to run an outlet for 25 years," says Rishan. The doting dad is glad that his son has joined him. "I'm fortunate that way. I think he's ready to take on the responsibilities now," he says.
THE FOOD
There's some of the old and a whole lot of the new when it comes to food and bar menu. "But the staff remains the same, so if an old guest requests for a dish that we no longer have on the menu, the kitchen staff can still come up with it. This is how brands are made iconic," Sarabjit tells us. A lot of thought and effort has gone into the revamped menu. "Though it's primarily Italian cuisine, we have taken a couple of things from European cuisine as well," he tells us. There's a whole new variety of salads, small plates, pastas and pizzas, apart from a breakfast section that's been introduced now.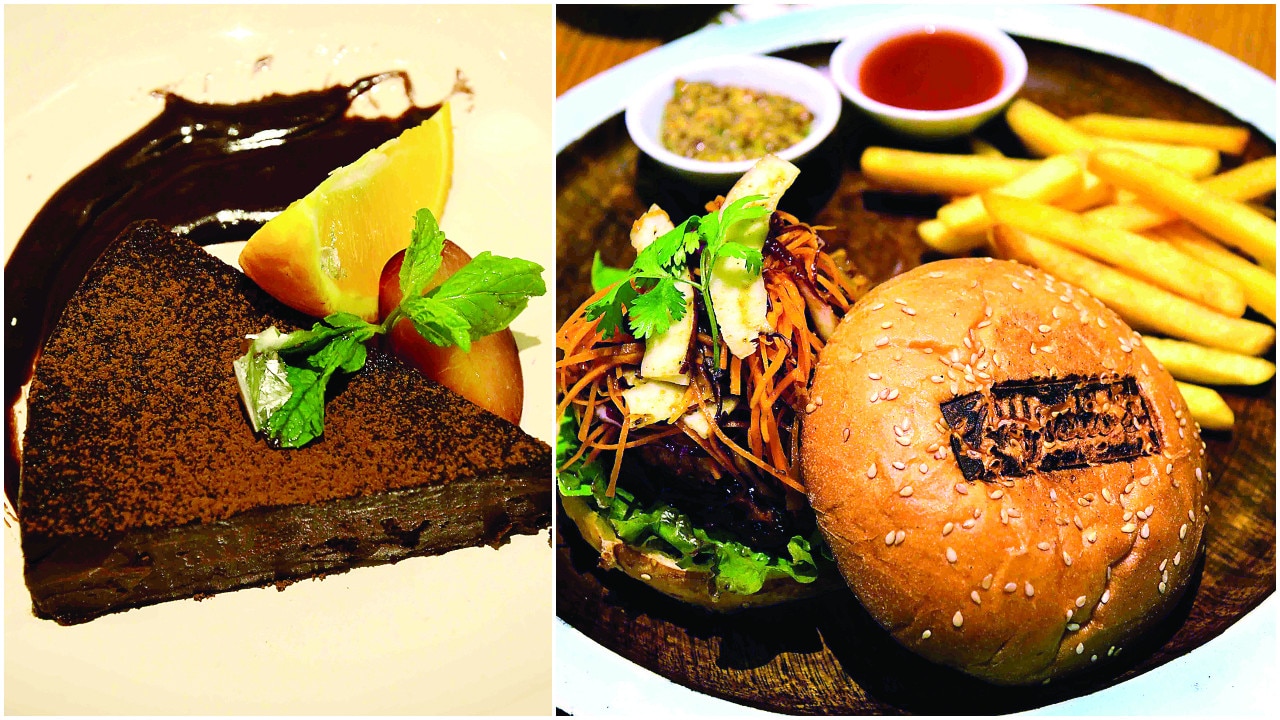 We try the Roasted Beet and Barley Salad, as well as the Moroccan Spinach and Burgul Salad. The colourful dishes look lovely, and we particularly enjoy the added crunch of the roasted barley in the former. The colourful Mezze Platter comes with baba ghanoush, beetroot, basil, pinenut and chickpea dips. The Butter Garlic Prawn Skillet has juicy prawns and we soak up the flavourful gravy with the ladi pav. The Coffee Crusted Grilled Chicken is another creative dish, and one you should definitely order if you're a coffee lover. But the Chilli Tamarind Fish Burger was our favourite — a delicious handful with a tangy, chilly filling of fish. To indulge our sweet tooth, we opted for the Strawberry Baked Cheesecake and the Flourless Chocolate Espresso — and we're hard-pressed to pick out which one we liked more. Just a few days more, and you might feel the same!