Fusion does not necessarily have to be confusion. While it is fashionable to look down upon it these days, fact is that almost every food tradition in the world that we regard as "authentic" can be regarded as an example of fusion cooking-an amalgamation of diverse cultural influences, ingredients and ideas. Dishes which are regarded as "classics" today were the result of culinary inventiveness of the past. From popular foods like samosa, chaatand butter chicken (not to mention butter chicken biryani) to examples of refined cooking such as galawat ke kebab, Indian cuisines as we know them today are unthinkable without the concept of fusion.
Similarly, some of the most sophisticated dishes globally owe their genesis to fusion. Thai red curry with duck and pineapple may be regarded as a classic, part of the royal cuisine from Ayutthaya, but it is a melange of influences-roasted Peking duck, grapes from Persia (instead of pineapple, grapes were used in the dish originally), the idea of a curry from India. Black cod miso that many of us go to eat at Japanese restaurants, is a Nobu classic, but it is another example of fusion as are California rolls, Momofuku char siu baos and so on. Californian cuisine, with some of the finest chefs in the world executing it, is a mix of French and Italian dishes with local ingredients. Much of Peruvian food has Japanese influences. Even fish and chips, stoutly British, is in fact a melange of Belgian and French ideas.
In the world of food, authenticity or purity is therefore a non-existent concept. The best dishes are those that mix things up. The problem, however, begins when fusion goes wrong, when it feels forced instead of seamless, and when chefs are not aware of what they are doing and why.
Sometimes, presentation becomes so important that any attempted fusion becomes limited to just altering the shape of the dish or the way it is served. This is a shallow way to approach cooking. The best examples of fusion, on the other hand, invariably come from a deeper knowledge of cultural and culinary contexts and an instinct for combining flavours and textures effortlessly, which is an innate talent and sometimes a byproduct of how much a chef is exposed to other cuisines and cultures.
What are some of the best-known fusion dishes from restaurants in India today? Indian Accent's erstwhile foie gras galauti (before foie gras got banned in India) and blue cheese naan would undoubtedly be at the top of the list. Do they work? And if so, why?
Let us examine these dishes: Galawat ke kebab, or galauti, as they are popularly known, came up in Avadh, part of the elevated nawabi cooking, which stressed delicacy and refinement. Various stories are ascribed to these but one of the plausible explanations for the texture is the fact that the French pate tradition influenced elite kitchens. (The French were quite a part of Avadh's cultural context and intermingled with the elite). A dish like foie gras stuffed galauti is doubly interesting then because while there is no contrast of textures, and it is in fact, one fatty ingredient stuffed inside another fatty one, there is a compelling narrative to the idea.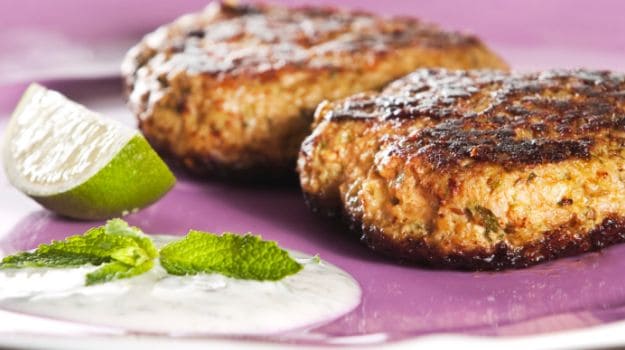 A blue cheese naan works much more obviously. Cheese and bread pairings are unbeatable, the naan has sourness thanks to yeast action and compliments blue cheese's strong flavour. Phulka and cheese would not work because the former has no leavening.
On the other hand, there have been some pretty lame and pointless fusion dishes too that I have encountered. If we examine something like a naan-souvlaki that MasterChef Australia's George Calombaris put up at a dinner in Delhi recently and that I happened to sample, we know exactly why it didn't work. To someone not really acquainted with Indian food, there may be little difference between naan and pita, often used interchangeably abroad. Thus to substitute a naan for pita as a wrap may seem fair. But Calombaris's wrap had fried soft shell crab instead of a grill for filling. Naan, a much richer bread than the drier pita cannot absorb fat and mayo like dips. It gets stretchy if not fresh and is a disastrous substitute therefore for even the simple dish the chef conceptualised.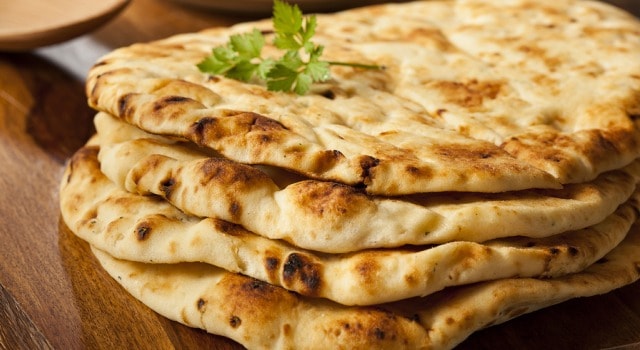 While fusion only works if the chef or cook really understands what he is cooking, here are some points you may like to ponder before trying to create your own masterpiece:
1. Am I bettering the original? Is the taste more enhanced? Are different textures created? Does the dish taste good at the end? Anything that you are cooking needs to pass the taste test. It needs to be delicious and better than the "original".
2. Is it derivative? Ideas like butter chicken risotto have been done to death. So please don't set out doing a butter chicken khichdi or biryani or god forbid poha now. Derivative ideas just show a lazy mind and a lack of originality.
3. What is the story? The best dishes are those that are inventive and seamlessly come together. Every dish that you create should have a clever narrative. Fusion works because diners are able to sense this coherence of thought even if they are not bent on critiquing your dish. Sarson ka saag taco may work because it is a clever adaptation of maize, the ingredient that unites Punjab and South America. Seafood bhel may work because it references the ceviche, built on the same principle of seafood and acidity.
4. Juxtaposing: Layering flavours and contrasting textures always work. But do it smartly and not with a heavy hand. Beware of smothering anything in overpowering flavours or heavy masalas.
5. Know what you are doing: There is no substitute for exposure. A breadth of knowledge, a wide acquaintance with different cuisines gives you ideas. At the recent Indian Accent pop-up, chef Claude Bosi, best known for Bibendum London, has been doing a fusion dish, which comprises of a goat meat roulade stuffed with dal makhnisauce. Does it work? While, saltier pork may have been a better meat to cut through the creamy, fatty black urad (read the point on juxtaposing flavours), it is still a clever dish because it references two culinary traditions: dal-gosht in India as well as the northern Italian lentils-sausage dish, where sausage is often cooked in a soupy masoor-like dal. When you are eating Bosi's lamb-lentils, all these play on your mind, adding to the experience.
Taste is both a matter of the palate and the mind.