Picture this: A group of smartly-dressed young boys and girls are dining at a popular restro. At the end of the meal, when the waiter comes back to give them the bill, the group has vanished. Literally!
The restro just got hit by the dine-and-dash crooks! For those who are unaware of the term, dine and dash is used to describe a form of theft in which a person orders and consumes food and beverages at a restaurant or similar establishment with no intention of paying the bill. Much to the concern of restros and cafes across the city, a number of such cases have been reported in Jaipur in the past couple of months.
'GUESTS TRY TO ESCAPE UNDER THE PRETEXT OF GOING TO THE WASHROOM OR BRINGING WALLET FROM THE CAR'
Piyush Trehan, owner of Hotel Royal Empire in Malviya Nagar, Jaipur, tells us, "We have been duped many times by these dine and dashers. We have a two-floor, roof-top lounge at our hotel by the name of Youniverse. A lot of mala fide guests order starters and drinks and then after having the food, they leave the lounge under the pretext of going to the washroom, which is situated on the lower floor. We don't know the intentions of the guests and can't stop them from using the washrooms." He adds that some people give the excuse that they have forgotten their wallet in the car and will be back immediately. "Some even say that they have forgotten to bring their debit/credit card and will make the payment later," says Piyush.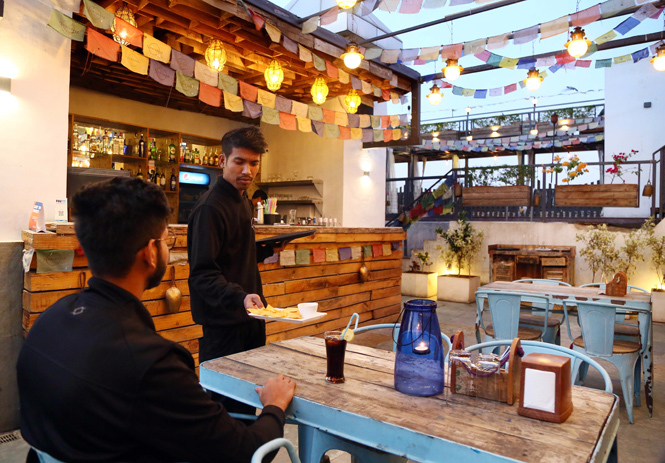 "We allow this only if the person is a regular customer, else we send someone from the restaurant with the customer to collect money from his residence. But when this is not possible during the rush hour, we have to rely on the trust factor," says Piyush.
He goes on to narrate how a guest staying at the hotel duped the management of ₹22,000 by ordering and not paying for food and beverages. "He was staying at our hotel. He ordered food for himself and his friends and told the waiter that he would pay the entire amount at the time of check out. He left the hotel the very night, without checking out and never returned. We tried contacting him but to no avail. We filed an FIR against him at the local police station and later got to know that the man has duped many people in the past and he has a few cases lodged against him. It has been few months since we filed the FIR but the police hasn't been able to trace him yet," he says.
DIFFERENT EXCUSES TO NOT PAY
Sonal Sajwan, food and beverage manager at Jaipur Adda, a resto-bar situated on the rooftop of Nirwana Hometel in Bani Park, says that it's difficult to dodge the menace of dine and dashers always. He shares, "Our staff once caught a group of three (one boy and two girls) trying to escape through the fire exit without paying the bill. On being caught, they said, 'We lost our way'." He adds, "Our restaurant is on the top floor and the washrooms are situated on the same floor. But there have been times when customers tell us that our washrooms are not clean and they are going downstairs to use the hotel's washroom. Those with an intent not to pay, never come back."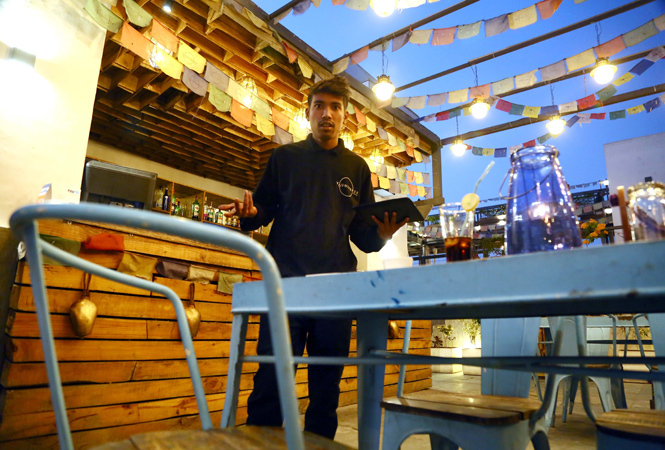 Sometimes, the restaurant simply writes off the losses incurred due to non-payment. This happens mostly when the bill amount is less. Abid Nagra, owner of Kaleidoscope Café in C-Scheme says, "Dine and dashers come up with different ways to escape. There was one instance when a group of four people were leaving our café without paying. When asked, they said they didn't like the food. It was funny because they consumed the entire food before giving a thumbs down to its quality. We didn't call the cops as it was not worth the hassle. The bill was around ₹600, so we just let it be. It was a modest amount. Of course, the staff tried its best to convince the guests and make them pay but the group simply refused and left."
Manish Devraj, owner of The Forresta Kitchen & Bar shares that once, a woman tried to run away by hiding a tequila bottle inside her purse and not paying for the same. Luckily, the bartender realised it on time and the lady got caught at the entry gate. He adds that some people deliberately try to spoil the food – they had an experience when one of the guests had put a steel nail in the food. Then they ask for discounts and often threaten the restros that unless they do so, they will post negative comments on social media. "There is no guarantee that even after giving them discounts, they would post a good review. So we politely say no and instead ask them if they would like us to change the food and serve them something else," says Manish.
'UNLIKE IT'S SHOWN IN FILMS, WE CAN'T MAKE CUSTOMERS WASH DIRTY PLATES'
Sonal further shares that sometimes, customers say that they are not carrying enough money or they have forgotten their wallets. "In such cases, we have started keeping their ID cards or some valuable item and return it to them only when they come back to make the payments. Unlike shown in the movies, we can't get the customers to clean dirty plates, bowls or basins," he says.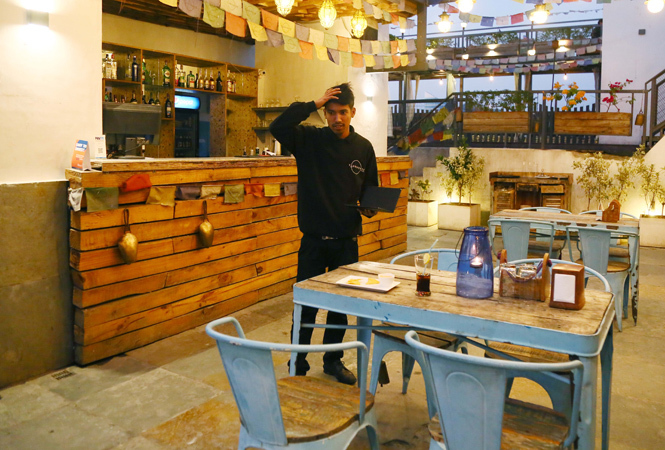 Ask him if they have tried to seek help from the cops or register a complaint against a customer, he replies, "Our staff is well-trained to handle such situations. Involving the police is too much of a hassle. Moreover, calling cops at the restaurant would waste a lot of our time because we have other customers to serve too."
Jai Sharma, managing director of Jaipur Bar Stock Exchange, is also of the opinion that calling cops might look bad and can bring bad reputation to a restro.
'HAVE HAD STEWARDS RUNNING BEHIND CUSTOMERS FOR PAYMENTS'
Jai tells us, "I have had stewards running behind customers till the parking lot for payments. It happens a lot with us on weekends. Under the pretext of using washrooms, attending urgent phone calls, forgetting wallets in cars there are many ways in which certain customers try to dupe us."
Sharing an incident, Jai says, "We have had an incident when a group was partying and the host had left the club. Some of them stayed till the end but refused to pay the bill amount saying that the host was supposed to pay but he has left. They started yelling and shouting and we had to let them go. Though, we tried to follow-up with the host for payments but unfortunately, that (payment) didn't happen. I am running a club and have a million things going on at the same time. We can't be rude to the guests and neither can we interrogate them. For us, customer satisfaction is of utmost importance."
WHO ARE THESE DINE AND DASHERS?
Jai informs that they have had dine-and-dash experiences with their regular customers as well. "Those who are regular at our club have forgotten their wallets and say that they will pay the amount the next time they come. When they come again after a month or two and we ask them to pay for their earlier pending bill, they say, 'Kaunsa pending bill?' We can't do anything in such cases," he says. "It's majorly the college-going crowd who do this. But at times, even older, seemingly polite and well-off patrons also cheat," he adds.