That eating out is an indispensable part of every Kolkatan's life is a fact known to one and all. So, it's not surprising that new restaurants keep cropping up in the City of Joy every now and then. While Park Street has always been popular as THE food street of Kolkata, southern neighbourhoods have started giving it stiff competition. Two parallel stretches — Ruby to Gariahat Connector and Kalikapur to Anwar Shah Connector — and the entire Sarat Bose Road now boast of a bevy of restaurants that will leave foodies spoilt for choice. CT goes on a food trail to get you the best of what these streets have
on offer.
Ruby-Gariahat Connector
So, you thought Park Street was the only place where you could sample good food? Times have changed, and how! Now, the Ruby-Gariahat connector is one of the biggest contenders for Kolkata's 'new food street' tag. The stretch is dotted with several north Indian restaurants and giving them a tough competition is an almost equal number of Chinese restaurants.
On the fast lane
When Awadh's last Nawab, Wajid Ali Shah, was exiled to Kolkata in 1856, he also brought with him an entourage of cooks, who taught us how to cook biryani. "Approximately 10 years back, Kolkata first woke up to the taste of Awadhi biryani with the launch of Naushijaan. It was a big challenge for us to introduce Awadhi biryani to a city that swears by Kolkata biryani, complete with an aloo and egg. But, I'm glad we succeeded," said owners Shaleni and Vinay Arorah.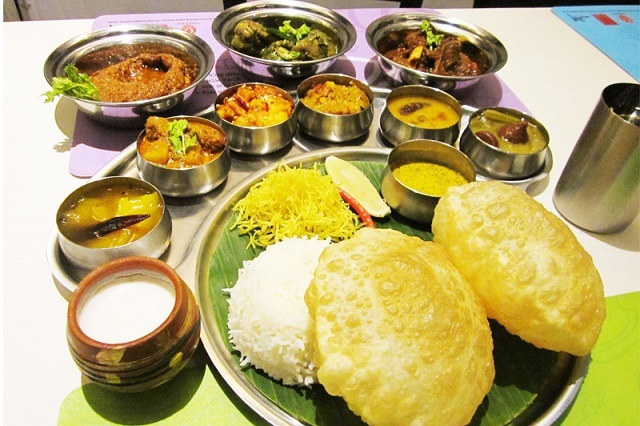 When it comes to finding the best Bengali food in this area, 6 Ballygunge Place Thali is the first name that pops up. Their thalis provide the same taste at a lower price. "Good things come in small packages and they are indeed more appealing to us," said S Ramani, co-director of the restaurant group. You can dig into both veg and non-veg thalis that come with luchi, steamed rice, dal, aloo bhaja, vegetable curry, chutney, papad and a scoop of vanilla ice cream.
Though Park Street has its own charm, people can go anywhere when it comes to good food, feels PV Raju, owner of a popular eatery, Punjabee Rasoi, on this stretch. "When we started out around a decade back, there was hardly any option for dhaba food in this locality," he said, adding their dal makhani and mutton adrak ke panje are everyone's top favourites.
Up for some evening snacks?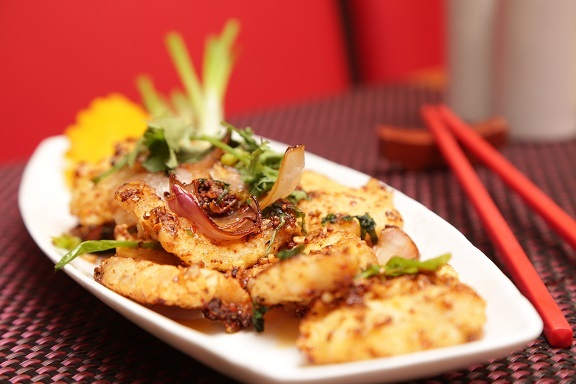 With the onset of winter, Chinese starters become our favourite snacking option. Chilli potatoes, vegetable fritters and chilli paneer go very well with the chilly weather. And Red Bamboo Shoot is just the kind of place you'd like to head to if you are around this area. "People often come and chill at our joint. Not just snacks, foodies specially drop in for our barbecue chicken and chilli butter garlic fish," owner Shankar Ray told us.
Kalikapur to Anwar Shah Connector
The last few years have seen several restaurants crop up on the stretch between Jadavpur Thana and Kalikapur. While most focus on mouth-watering fast food, also on offer are some great options in Chinese, Japanese, continental and Awadhi cuisine.
On the fast lane
According to percussionist Tanmoy Bose, who is also a partner at Wasabee, the sole Japanese restaurant on this stretch, the outlet is a big hit with foodies, especially on weekends. "Japanese cuisine is stomach-friendly, as most recipes use no or very less oil. Also, fish-loving Bengalis now happily opt for sushis and sashimis."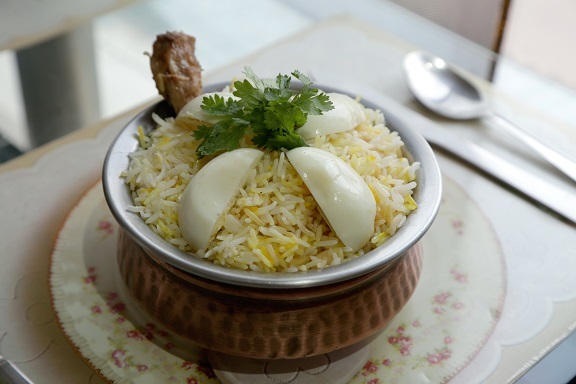 For those looking for a place that serves multicuisine, there's La Komida. "Why should people go to Park Street when they can get it all here?" asked Prodipta Das, owner of the restaurant."
There's good news for biryani lovers too. "Kolkatans can go to any length for biryani. I'm glad we could cater to biryani lovers in this part of the town. People love our mutton dum pukt handi biryani and murgh bharwan tangri," said Nilankan Barman, owner, Shaam-e-Awadh.
Chilli chicken and fried rice have been a staple for most college- and office-goers. Owner of Spice Route, Ronit Chatterjee, said, "Bengalis love Chinese and street food. My only concern was to maintain the quality, which we've managed to do over the last two years. Also, customers love our handi biryani."
Up for some evening snacks?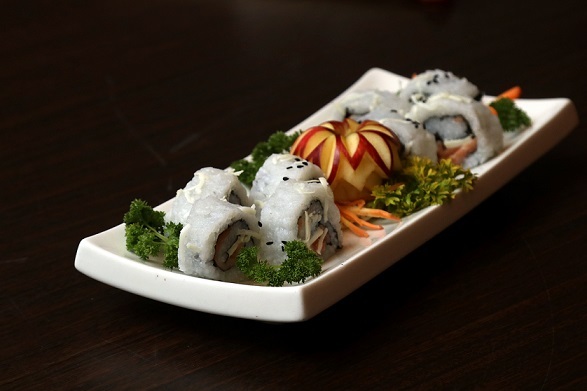 We all, at some point, feel the need to escape the maddening city crowd and unwind. And Dalchhut Adda is the perfect place for that. "We started eight months back and the response has been good. Other than tea and coffee, we serve both veg and non-veg appetisers. Our bestsellers are egg pakodas, sandwiches and fish fry," informed Mili Mukherjee, co-partner of the cafe.
Sweet something
For Bengalis, no meal is complete without dessert. And Mishti Katha serves sweets that leave people asking for more. Their fusion delights like gandhoraj doi and sweet boats sell like hot cakes.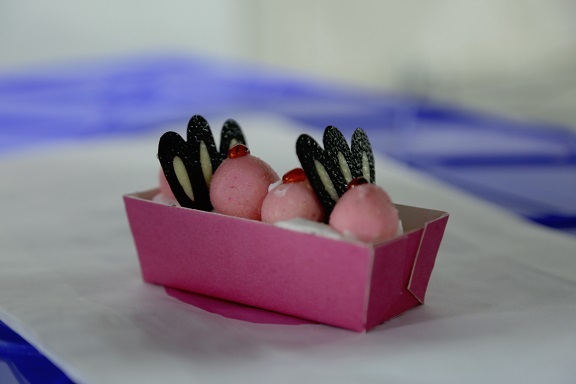 "Though youngsters love our fusion sweets, we also have traditional items," said Paromita Chowdhury, owner of the Avishikta branch.
Sarat Bose Road
While old favourites like Mandarin and Tamarind continue to rule the roost, many new dine-out options are up for competition here. This stretch is buzzing with eateries and ice cream joints that remain open till late hours. Sarat Bose Road is a perfect place for party peeps, who stop over on their way back from Park Street to grab a quick bite or a scoop of their favourite frozen dessert.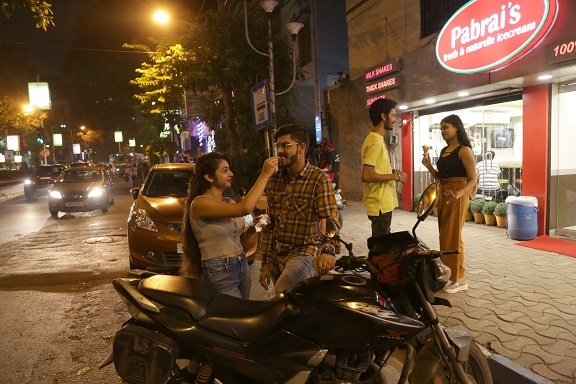 On the fast lane
For delectable cocktails and a wide variety of fusion Mughlai food, one can head to The Saffron Tree, a relatively new joint. Sambit Banick, owner and executive chef of the restaurant, said, "I researched for almost two years to trace the lost cuisines of the princely states of erstwhile Nawabs before presenting them to our diners. It was a great challenge for us to debut on the already crowded F&B corridor of this road, which has turned into the new Park Street of south Kolkata over the years."
This stretch also has quite a few shawarma joints, which are always teeming with people. So, you have tempting options like Go Lebanese, Shawarma Nation and Royal Lebanese Restaurant — all at the same place!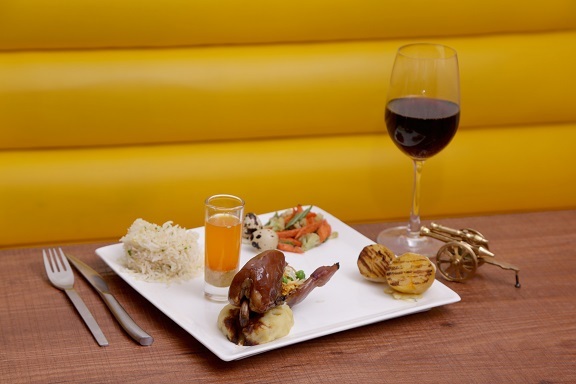 Italian cuisine remains a hit with the city's foodies. And, on this street, Corner Courtyard is one of the favourites for those who live by pizza, pasta, lasagne, ravioli et al. Mexican dishes, which were not so popular until recently, have also earned a space on the city's food map. Now, several restaurants specialising in Mexican cuisine have mushroomed in the city. The latest addition is RoadHouzz Café on this stretch. Besides lip-smacking Mexican delicacies, they also have Indian and Chinese on the menu.
Up for some evening snacks?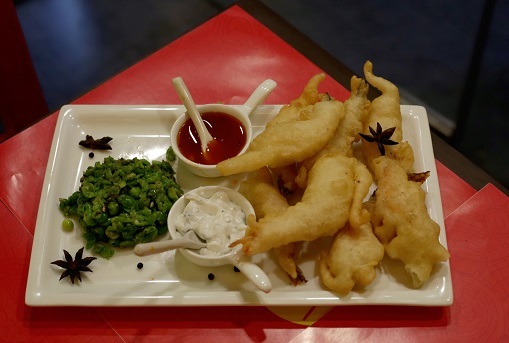 Owner Tanmoy Roy says, "What make us different are our sauces, most of which we make in-house. Each has a distinct taste, which is generally not found in other Chinese restaurants. Our ginger beer battered prawn is a delight for all prawn lovers. Another must try is the mixed stir-fried noodles."
Sweet something

This street gets all the more lively after 11 in the night. With ice cream, milk shake and fast food joints staying open till 2 am, the stretch sees hordes of revellers drop by to gorge on sweet delights and quick bites on their way back from late-night parties.