With summer at its peak now, it is important to stay hydrated and have food and drinks with a high water content. Comfort food taken during this time are usually flavourless as most keep it bland and boring. But thanks to the demand of the Kolkata foodies, restaurants are whipping up delicious dishes, which are satisfying and also happen to be complete meals.
Says Poorna Banerjee, a city-based food blogger, "Summer is the time when going out in the scorching heat means we will be left completely dehydrated as our body loses a lot of water through sweat. We should include a lot of fluids in our diet to prevent dehydration. Panta bhaat or the Bengali staple to combat heat is still consumed by many, both in urban and rural areas. But does summer mean that we will not go out for lunch or dinner and restrict ourselves to only ghar ka khana? Definitely not. So, during this time, comfort food or wholesome bowl meals should be our choice even when we go out to eat at restaurants."
For instance, foodies can replace their fave biryani with chello kebab, which is equally tasty and easy to digest in this weather. The second comfortable bowl of happiness happens to be the wonton noodle soup. Then came the thukpa and its cousin, the tenthuk. Both these comfort bowls are extremely satisfying. Adds Poorna, "Now a few eateries have also come up with rice-based meal bowls which are a hit, especially with the office-goers." We visited several restaurants to get you a lowdown on what are the healthy and delectable comfort food dishes you
can opt for this summer. Read on…
Murg aab gosht with khameeri roti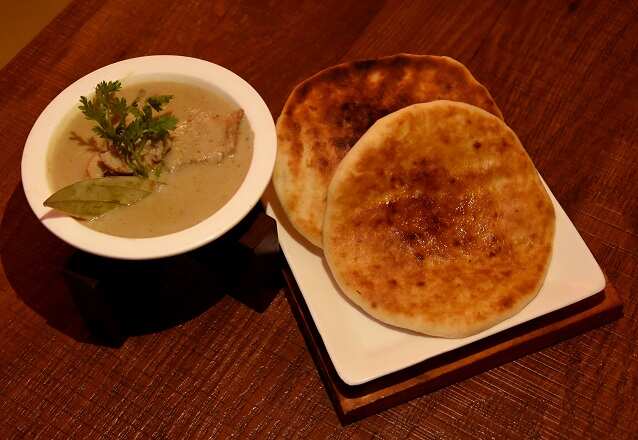 Highly aromatic and very light on the stomach, this chicken dish, which was once a favourite with the Mughal kings, is said to provide nutrition and strength to expecting mothers and the sick. The USP of the dish is that there is no usage of water in its preparation, rather the chicken is cooked in milk. The light, creamy and flavourful dish available at The Saffron Tree is best enjoyed with plain rice or fluffy khameeri rotis. The dish is priced at Rs 200.
Chow chow rice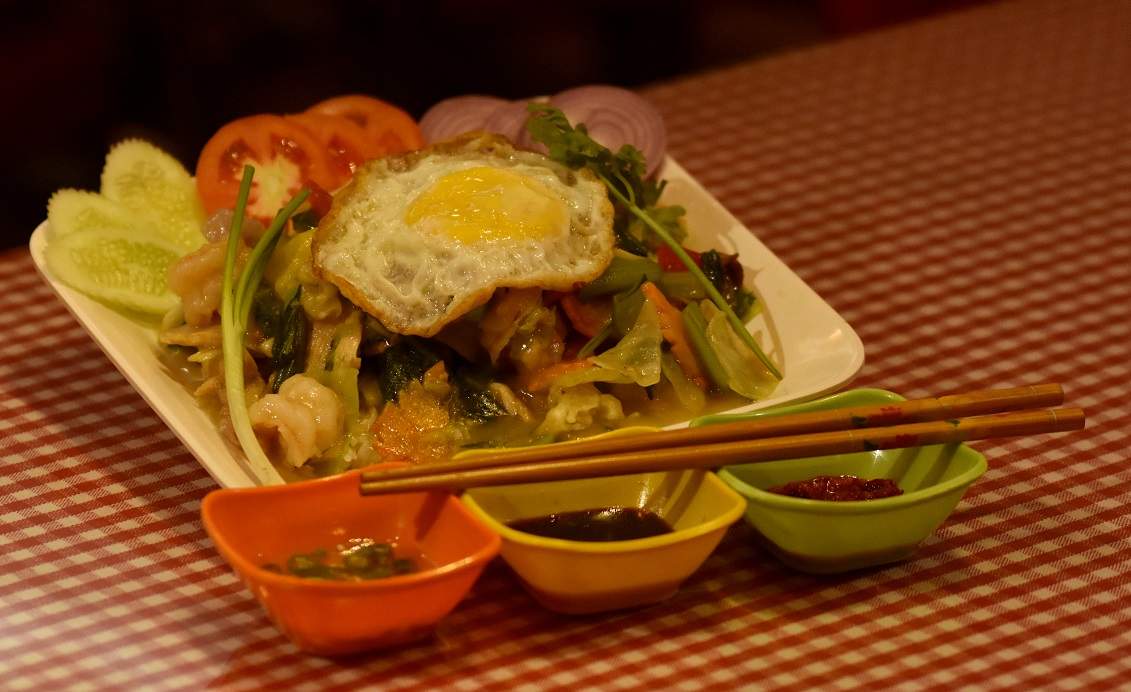 Crispy vegetables and mixed meat like prawn, pork and chicken tossed in lightly flavoured Cantonese style gravy layered on a bed of steamed rice, that is chow chow rice for you. Topped with a fried egg, and served with spicy momo sauce, soya sauce and chilli vinegar, this dish is highly comforting on a hot summer evening. This dish comes for `320 at Tak Heng.
Miso butter ramen with tempura vegetables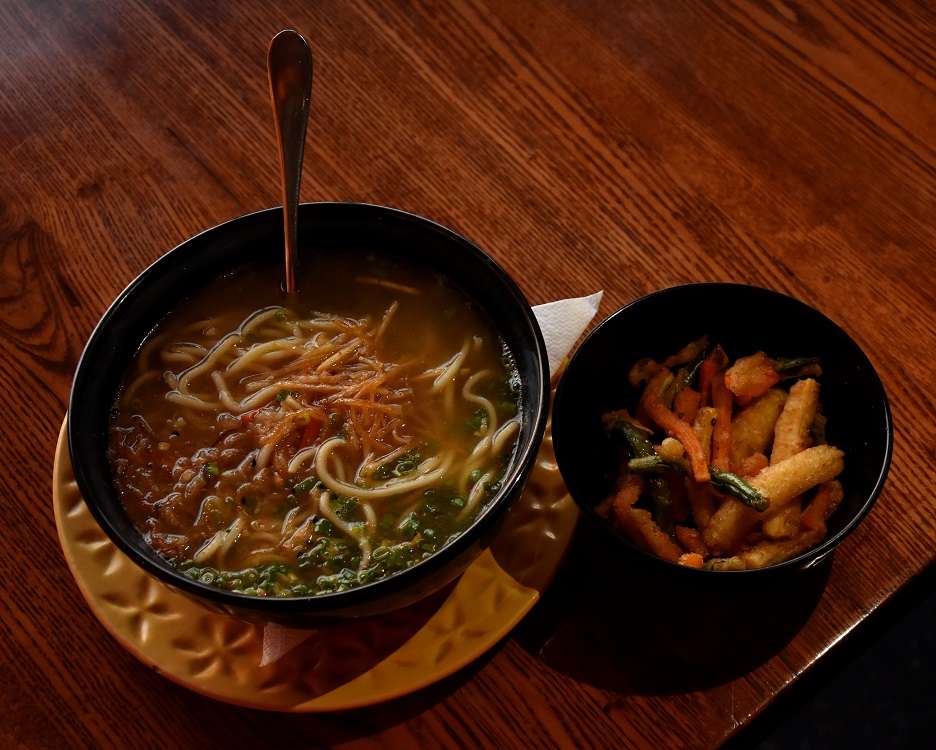 Vegetable broth, miso (a traditional Japanese seasoning produced by fermenting soybeans with salt and koji and sometimes rice, barley, seaweed or other ingredients), sautéed spinach, scallion and fried garlic comprises the miso butter ramen with tempura vegetables. This soupy noodles dish, available at The Fatty Bao, is both filling and tasty and can be had both for lunch or dinner during summer. It is priced at `435.
Traditional Spanish seafood paella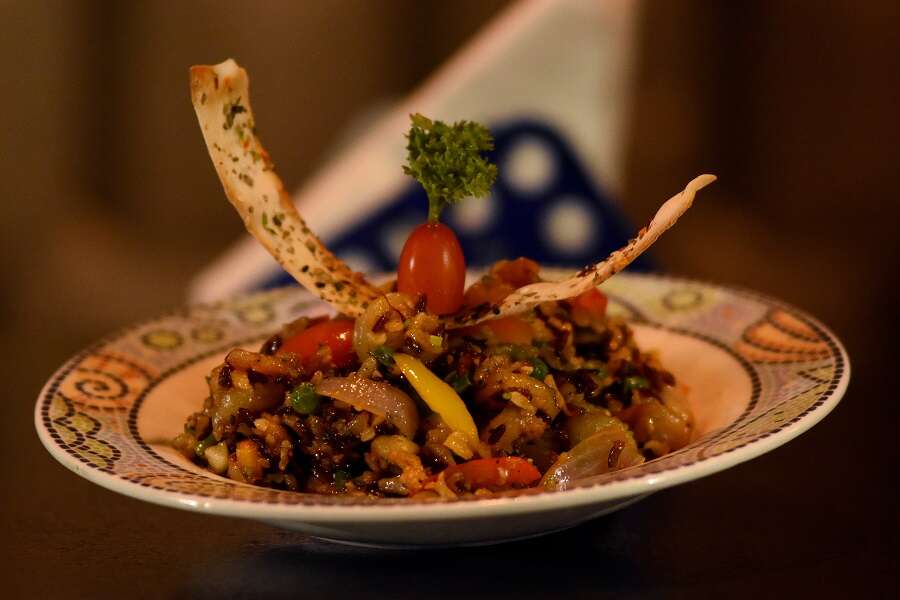 Paella is a Valencian rice dish and happens to be a staple in Spain. The colourful mixture of saffron-flavoured rice, diced vegetables and various meats or even seafood is an easily digestible dish. This Spanish dish is available at The Myx Bar and Kitchen. Garnished with cherry
tomatoes and lavash, this platter will cost you `499.
Bagala bhath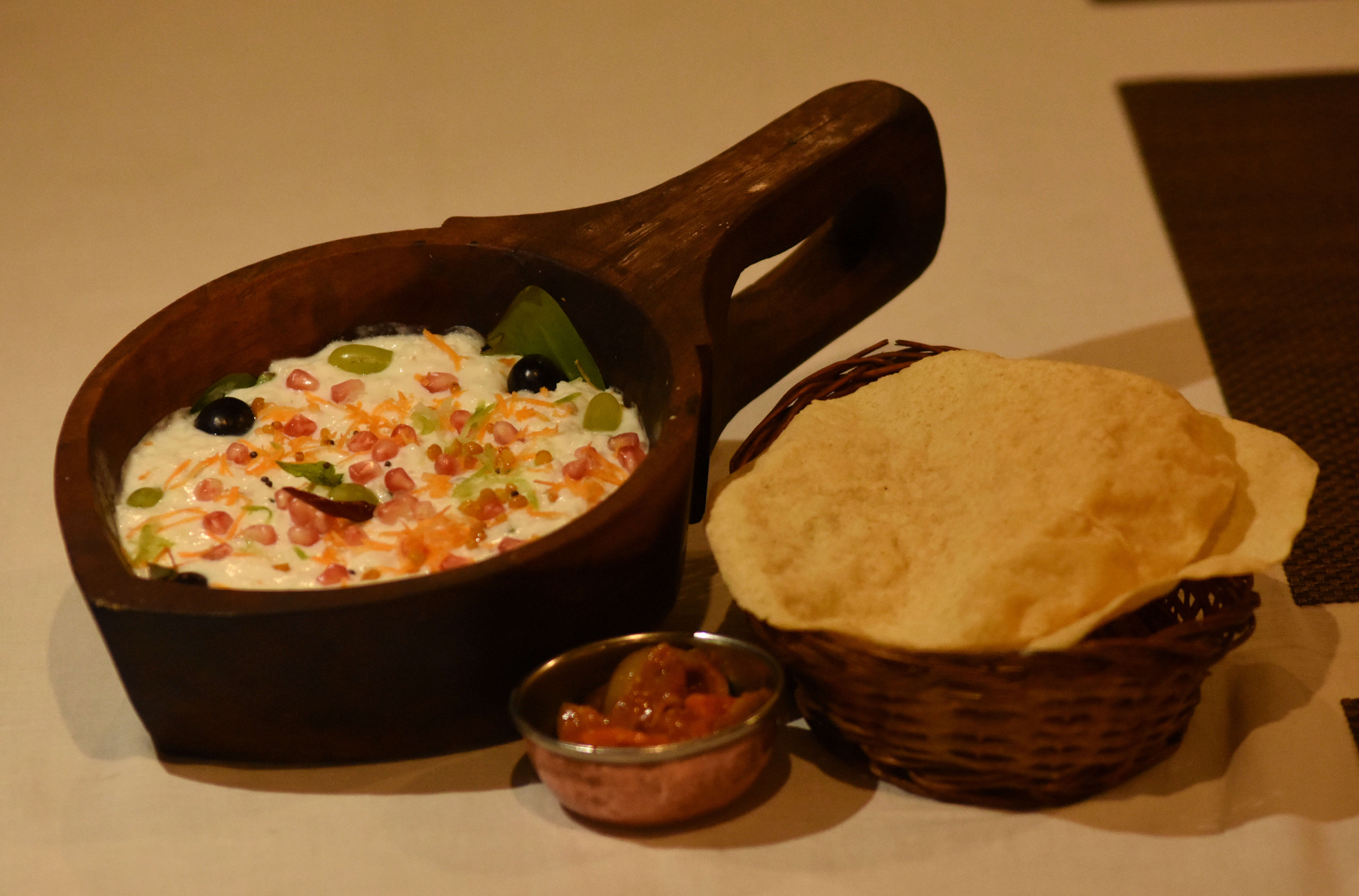 Bagala bhath or curd rice is the ultimate comfort food during summer. Not only is it healthy, but also very cooling for the body. Tamarind's bagala bhath is always high on demand during the summer season. The dish, garnished with chopped seasonal fruits, is served with stuffed dry chillies, papad and achaar. This dish is priced at `200.
Hooghly cheese and aragula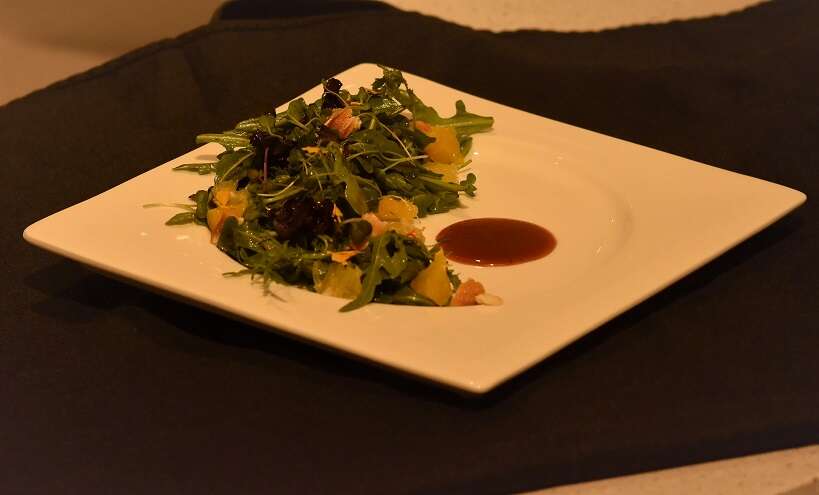 In this salad, the flavours of Portugal and Bengal merge with smoked Bandel cheese, rocket leaves, iceberg lettuce and lollo rosso (a type of lettuce) tossed in plum and hoisin dressing. Hooghly cheese and aragula salad is one of the hot-selling dishes at Grace, a restocafe at a city art gallery, which serves only satvik khana. This delightful salad is priced at `200.
Vegetarian duck salad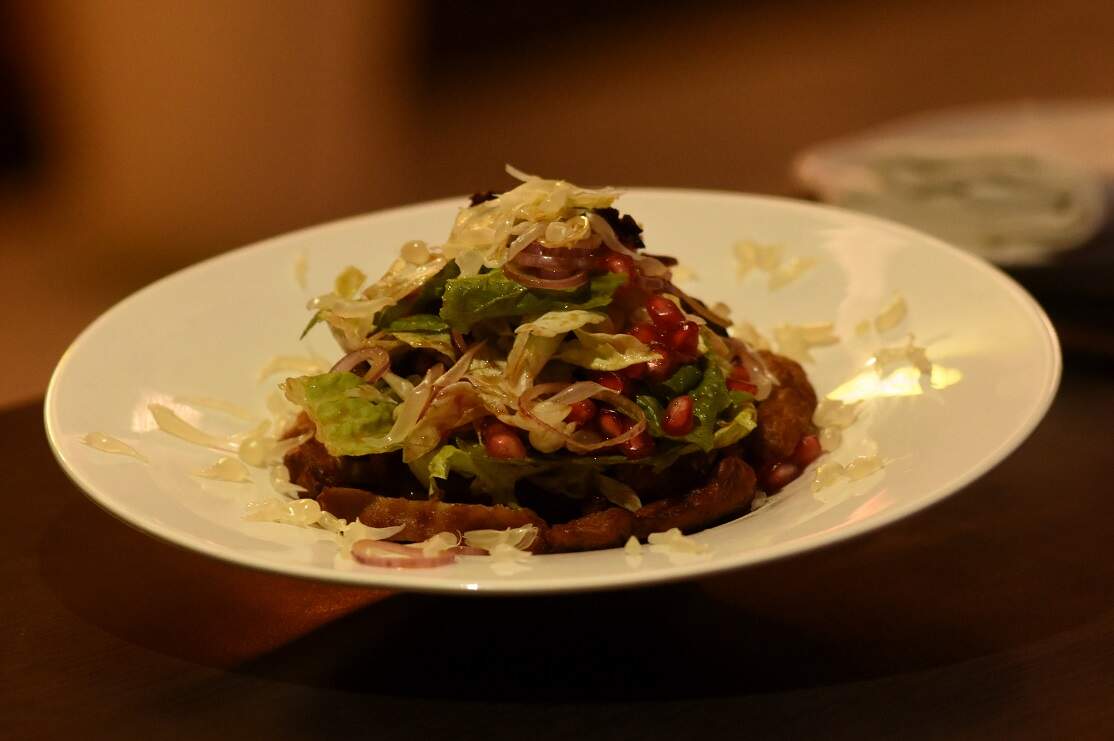 With three types of micro greens along with cooling fruits like pomegranate and pomelo, the vegetarian duck salad uses mock meat for an added flavour as well as texture. Mock meat has gained popularity in recent times even though it was widely used in Cantonese cooking as an alternative. It has textures and flavours similar to its meat counterpart. In India, which has a large population of vegetarians, it is important to have another alternative to meat. This salad is available at Yauatcha for `580.
Bami rad na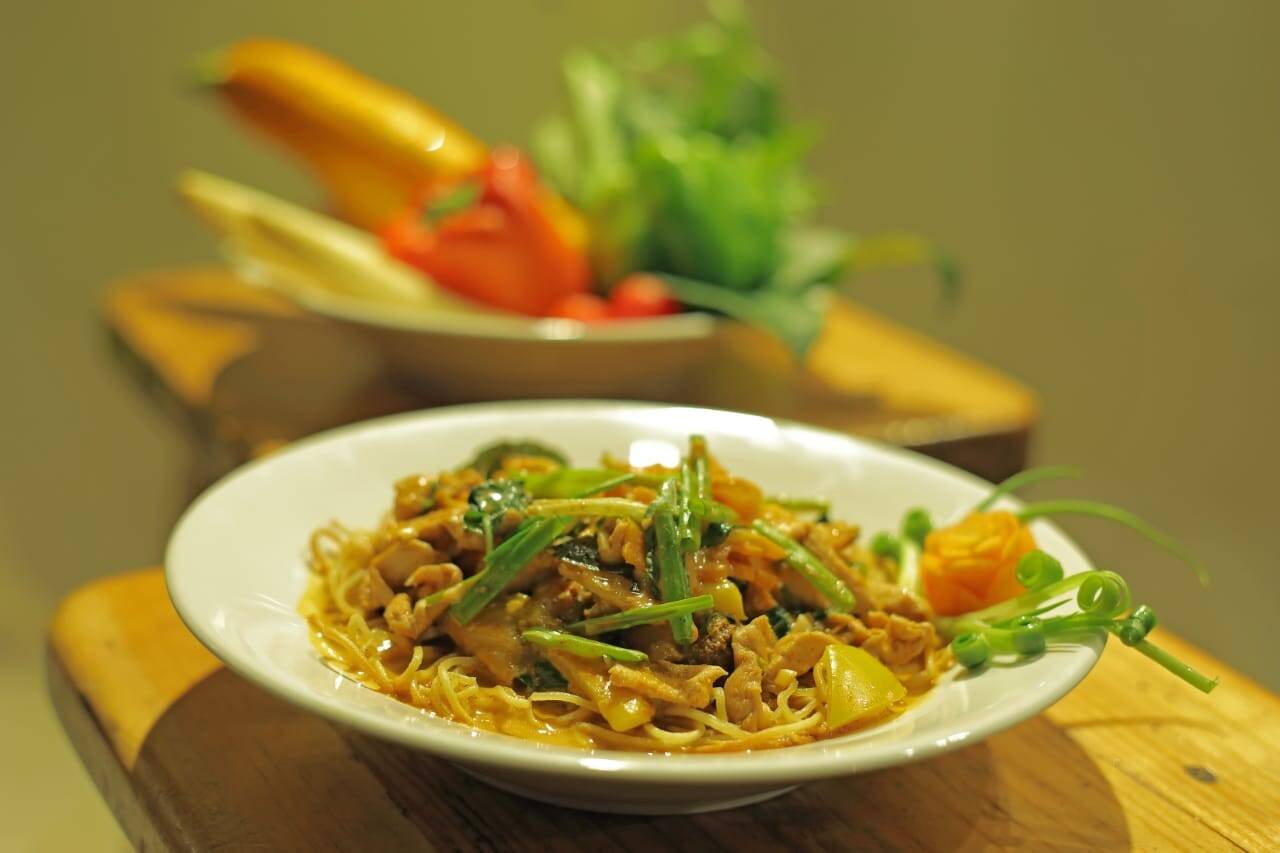 While we know that Thai food can be on the spicier side, this dish from Deshaj is suitable for all kinds of palates. Pan fried egg noodles topped with Thai vegetable, chicken and seasoned with delicate sauce, Bami rad na can easily be considered as a comfort food because of its mild flavours. This dish will cost you `285.
Jiachang Pot Meal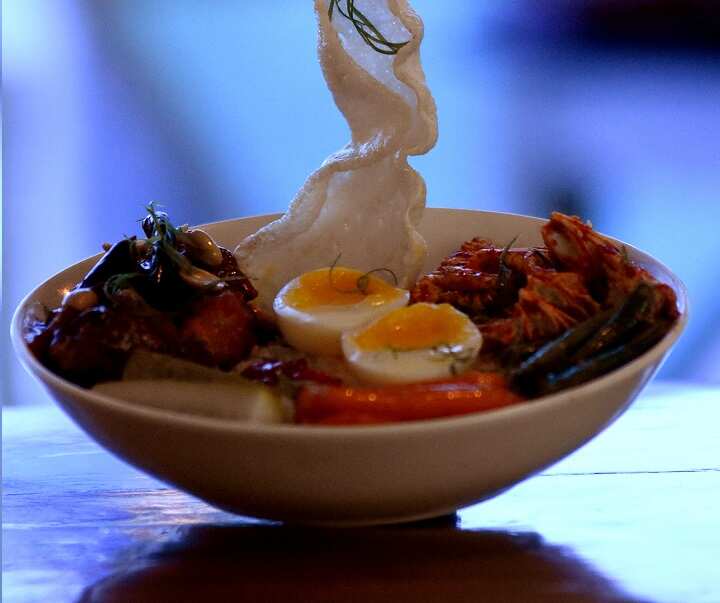 Hoppipola's soulful bowl served with a choice of Gobindobhog rice or noodles, half-boiled eggs and sautéed greens is one of the best comfort food options this summer. One can also choose from three different sauces like kung pao, hot garlic and black pepper. The bowl — available in paneer, veg, chicken, prawn, fish and lamb variants — is not only served with an interesting garnishing, but is also yummy as well. This dish is priced between `325 and `395.
Amritsari karhi pakora chawal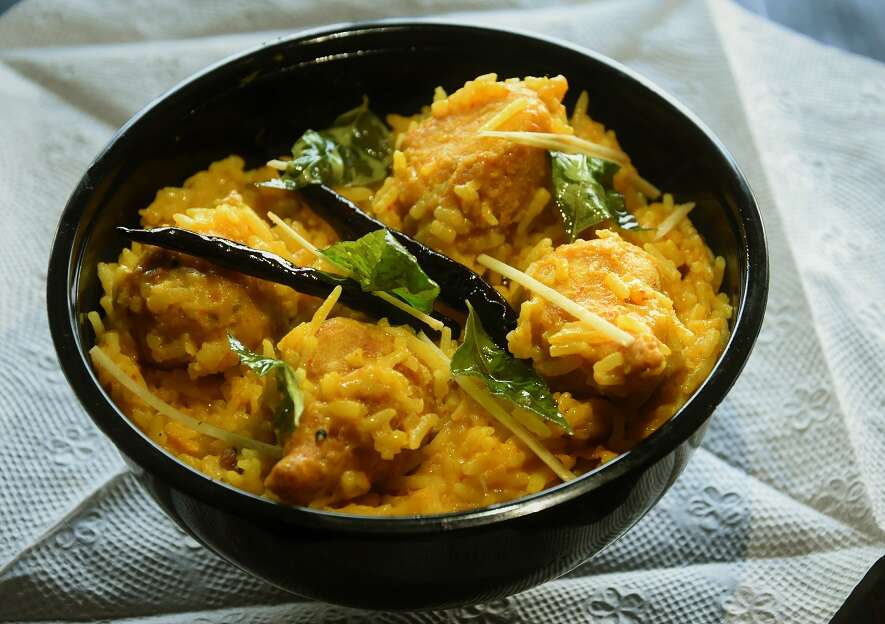 Karhi-chawal is an all-time favourite in Punjabi households. The ingredient of this dish being dahi and chawal, which are both soothing in the summer heat, even city restaurants have started including it in its menu. Addition of pakora in the karhi-chawal combo makes it even more delectable. Deja Bowl's Amritsari karhi pakora chawal is a runway hit with the Kolkata foodies during this sultry weather. This dish is
priced at `130.
Ishtew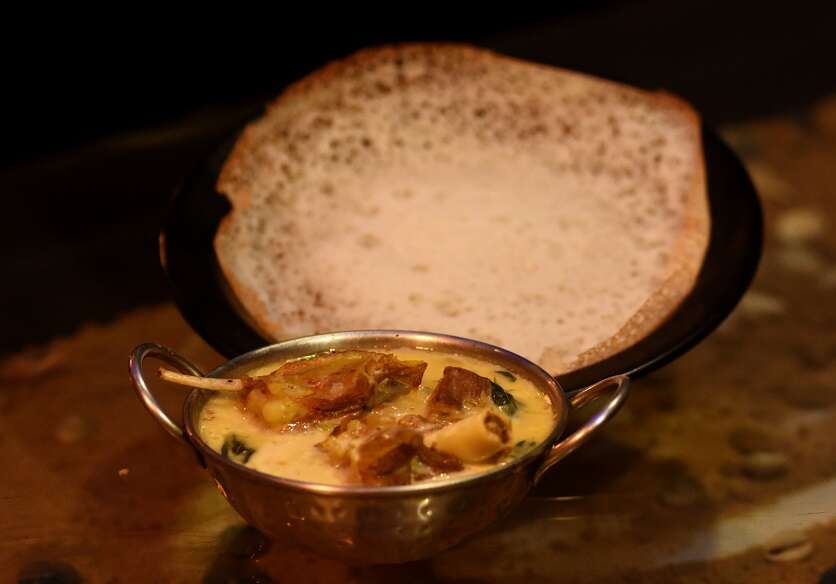 Ishtew, available at The Coastal Macha, is a dish from the Syrian Catholic community of Kerala. Made with meat or vegetables simmered in a light coconut milk-based broth or stew, it has been flavoured with whole garam masala from Kerala. This is a delightful concoction in the sultry weather. The dish goes best with appam. The varieties offered in ishtew are chicken, mutton, mix vegetables and potatoes. The dish is priced between `150 and `330.
Falafel with pita pockets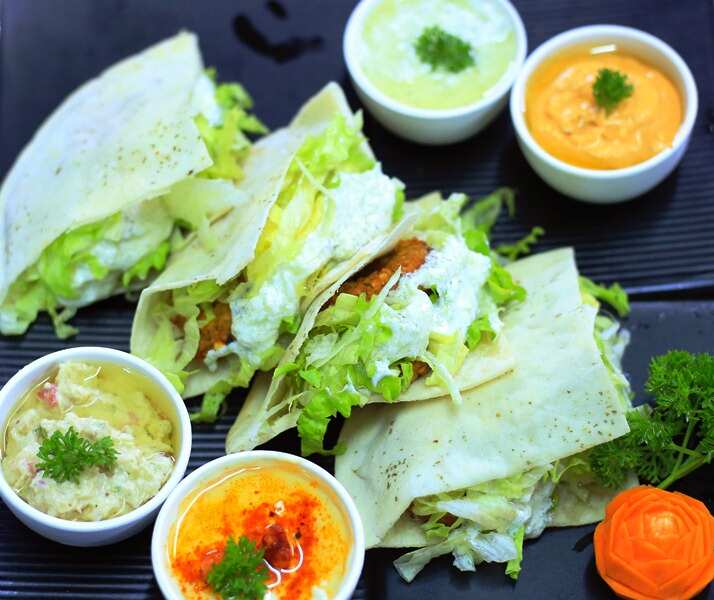 This light finger food is one of the best options to munch on a sultry summer evening. Available at the What'sUp! Café, this lightly baked snack has pita pockets stuffed with one fried patty or falafel, shredded iceberg lettuce and is served with hummus, Taziksi sauce and baba ghanoush. This tasty and light snack is priced at `295.
Meatball stick in noodles soup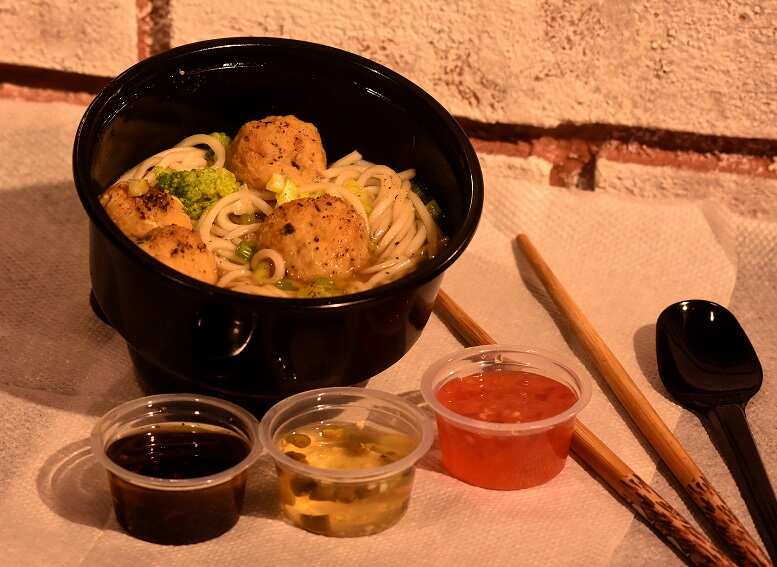 Master Dimsum's meatball stick in noodles soup is a wholesome bowl of piping hot clear soup made of chicken stock. It has boiled noodles and minced chicken balls and veggies like spinach, broccoli and carrots. With a pinch of salt and pepper, this soup can feel heavenly during summer. It is served with sweet chilli sauce and soya sauce. This soup bowl is priced between `140 and `190.