The culinary world sees several trends emerge every year. While some fizzle out after the initial hype, many go on to become a part of the city's food culture. This year too saw Kolkata warming up to new dishes. While some are adaptations of old favourites like dim sums, a few like ice cream rolls have totally taken foodies by surprise. Here's a look at six items that became a part of Kolkata's gastronomical adventure this year.
Scream for ice cream rolls
If there was a list of cities with a sweet tooth, Kolkata would undoubtedly grab the top spot. And this year saw the city embrace a new dessert. Rolled ice cream, also known as stir-fried ice cream, is a sweetened frozen dessert. Apart from milk, cream and sugar, it has other ingredients that add to the flavour. The rolls are prepared by pouring a base of sweet milk on an extremely cold (-42°C) steel surface resembling a pizza pan. Metal spatulas are then used to chop toppings onto the base and scrape it around to create mini rolls. After its success in Delhi, Mumbai and Bengaluru, this item has now become a rage in the City of Joy too. Joints like Frollz, Xis O Krim and Thanco's Natural Icecream are whipping up delicious flavours like Oreo and strawberry, kiwi, coffee and chocolate, rose and more!
Wow bao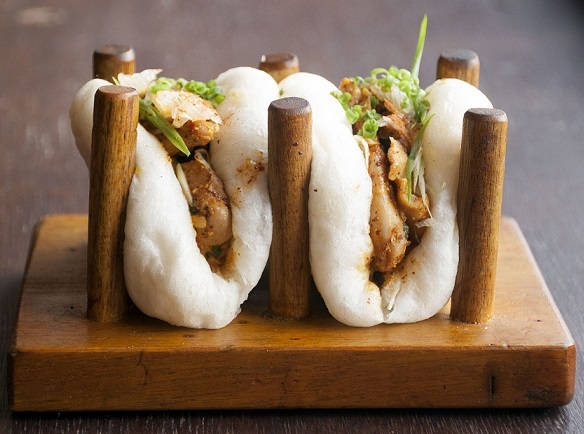 Bao has become the new face of the Chinese culinary revolution in Kolkata. While it resembles the aamchi pav, the difference between a bao and a pav lies in its filling. The Chinese bun or bao comes with
various types of fillings and is a wholesome dish, preferred by both the young and old. What's more, it doesn't even burn a hole in your pocket! Usually filled with tofu, bacon, fish or even tandoori chicken, these folded parcels of delight won many a new admirer over the year. The Fatty Bao — a relatively new restaurant in town — apart from Momo I Am, Ping's Café Orient and others, has helped bao gain
popularity in the city's food circuit in 2018.
Comfort in a bowl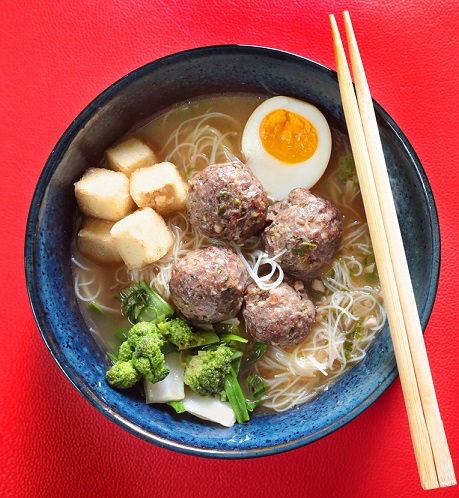 What could possibly be more appealing and comforting than a big bowl of noodles dunked in a rich, delicious broth, generously garnished with chunks of meat, spring onions, eggs, a variety of delicious toppings, complete with a dash of chilli oil? We can't blame you for not having an answer. This year saw Kolkata slurping its way into the delectable soupy noodles bowl, a complete dish that's surely here to stay. Hogsworth, The Fatty Bao, Mamagoto and Momo I Am are a few joints you can visit to get a taste of goodness in a bowl.
All about pork belly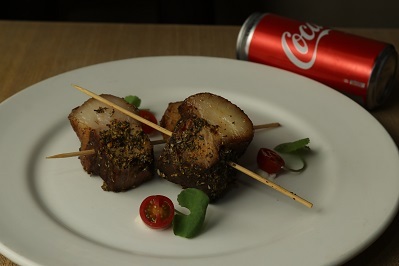 Considered a delicacy in many parts of the world, pork belly has started trending in Kolkata's culinary world this year. This boneless cut of fatty meat from the belly of a pig is now being used in many exotic dishes across city restaurants. Pork belly has made a place in both oriental and continental dishes. A few experimental chefs have also introduced the city to pork belly kebabs. Spice Kraft, for instance, has come up with a very interesting take on pork belly. They prepare a pork belly kebab and glaze it with cola. Other places like Yauatcha, Five Mad Men, Macazzo, Mamagoto et al serve pork belly sizzler, char siu and shantung pork belly. Go, dig in now!
Some dimsum, anyone?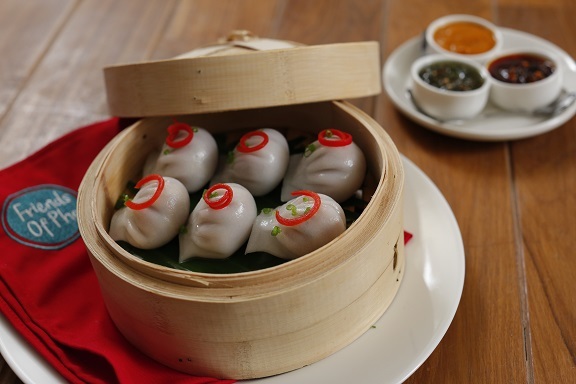 Dim' means touch and 'sum' means heart and that is why, for the Chinese, dimsums mean 'heart's delight'. This Cantonese dish, resembling a momo, has an extremely thin outer layer and
the round-shaped delicacy usually has a stuffing of fish ball, meatball or spinach-mushroom-corn. At times, these are also served dipped in a noodle soup. Dimsum has always found takers in the city and many foodies throng Tiretti Bazaar early morning to gorge on these bite-sized wonders as part of an elaborate Chinese breakfast laid out in the area. But this year, the dimsum craze in the city saw an upward shift with restaurants like Friends of Pho, Master Dimsum, Haka, The Melting Pot and Kouzina Marine, among others, offering a plethora of options.
Sushi for the maachhe-bhate Bengalis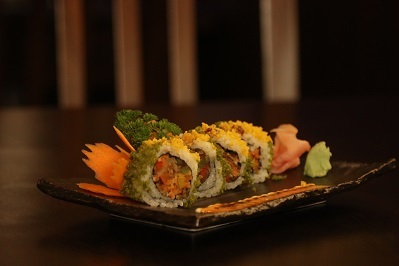 Bengalis' eternal love for fish is no secret. So, for them, falling in love with sushi — a Japanese delicacy made with seafood and vinegared rice — wasn't difficult at all. Several Japanese restaurants have mushroomed across the city and are offering a wide range of veg and non-veg sushi to suit every palate. The steamed fish or seafood-laden morsels of vinegar rice, at times wrapped in nori sheets, served with special soy sauce, mind-blowing wasabi and gari or pickled ginger, is not just delicious but also healthy. So, it took no time for it to become a hit with Kolkatans. Now, popular sushi varieties, like nigiri and maki, can be easily found on city restaurant menus. Places that are extremely popular among the city's sushi lovers include The Sushi Oke, Fung Shway, Wasabee, Pa Pa Ya and Fuji, among others.
Tryst with nolen gur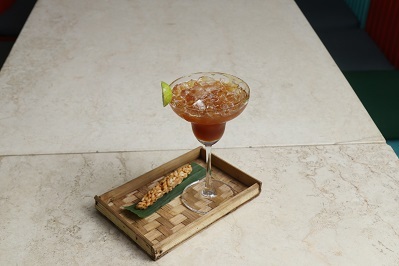 Bengalis' love for their favourite nolen gur sees a new high during the winter months. Initially nolen gur or date palm juice was used to make only sandesh, paayesh and rosogollas. But over the past few years, variants such as nolen gur ice cream have been lapped up by foodies and many ice cream parlours have the delight on their menus all year round. But this year, city chefs started experimenting with it and coming up with different dishes. So obviously, nolen gur has made it to fine dining menus too. Among the delights created by chefs, nolen gur cocktails, chicken starters, pudding, nolen gur firni and others have left Kolkatans asking for more.