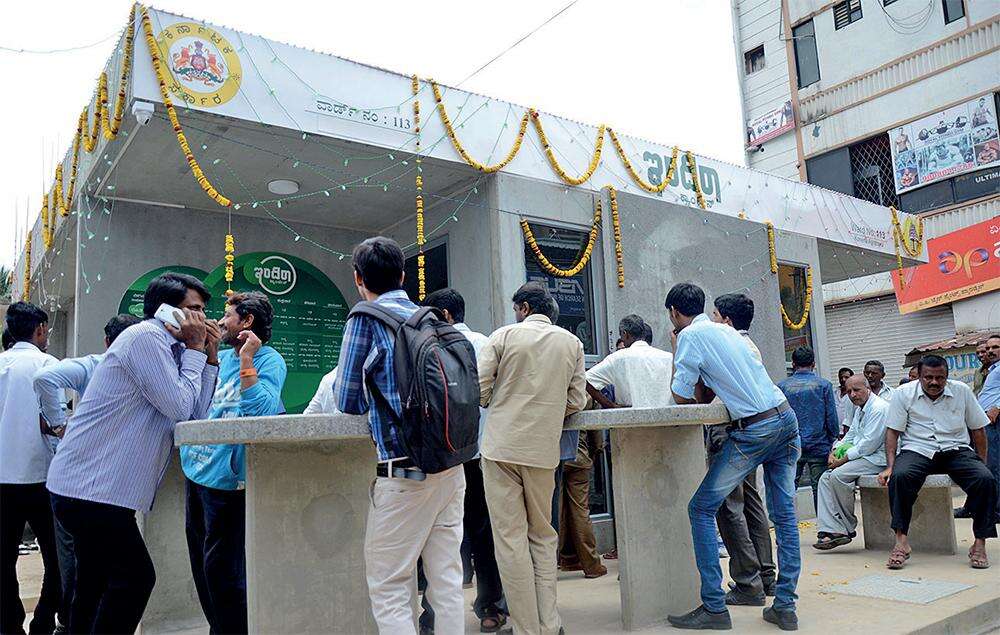 Karnataka Chief Minister Siddaramaiah on Friday unveiled 24 mobile Indira Canteens that will serve food to the poor at subsidised rates.
The canteens were flagged off by the Chief Minister from state legislature in the heart of the city.
"The Indira Canteens will be parked near public parks and prime locations of 24 civic wards serving breakfast, lunch and dinner," Bengaluru civic body spokesman L. Suresh told IANS here.
With an eye on the upcoming state polls in April-May, Siddaramaiah, who is also the Finance Minister, had earmarked Rs 100 crore in the state Budget in fiscal 2017-18 to run the canteens in all 198 civic wards.
However, due to land scarcity in the city, the state decided to set up mobile canteens.
The canteens, which would serve vegetarian breakfast at Rs 5 per plate and lunch and dinner at Rs 10, would be run on modified tempo travellers equipped with CCTV cameras and GPS system to track their locations.
These mobile units are fitted with solar panels for power supply, overhead drinking water tank and an underground sump to collect used water.
The canteens, named after former Prime Minister Indira Gandhi, were unveiled on August 16, 2017 by Congress President Rahul Gandhi with an aim to make Karnataka "hunger free".
The canteens are currently operational in over 150 civic wards, with 12 kitchens catering to them.
With a budget of Rs 185 crore, the government in October 2017 had decided to open 246 Indira Canteens in all the 30 districts of the state and their sub-districts.
The daily operating cost of all canteens in the state was estimated to be Rs 29 lakh, with monthly expenditure of Rs 9 crore.
These canteens are run on the lines of the popular Amma Canteens in neighbouring Tamil Nadu, started by then Chief Minister J. Jayalalithaa.