There was a time, around two years ago, when most Delhi restaurateurs decided not to open any new restaurants in the city. There were many reasons behind this – sealing of rooftop restro bars in Connaught Place, Khan Market and Hauz Khas Village, strict deadlines and multiple checks and raids by authorities. Though nothing much has changed in the city as far as the nightlife policies and rules are concerned, restaurateurs in the city seem to have found a promising new location that's worth taking risk. Aerocity, the area which till last year was known only for five-star and business hotels, has drawn the interest of restaurateurs and is being pitched as the 'Cyber Hub of Delhi'. In the last two months, five restaurants have opened at The Walk, a premium food and beverage destination at Worldmark, Aerocity, and at least five more restaurants are set to open in the next two months.
The prime reason which is drawing restaurateurs' attention to the area is the location – it targets diners from south Delhi, Dwarka, and Gurgaon, as well as corporate employees from nearby offices and guests staying in neighbouring hotels. Priyank Sukhija, who has recently opened Plum By Bent Chair at Aerocity and will be opening his next restaurant in the area soon, says, "In 2017, I had decided that I will not open any more restaurants in Delhi and focussed my attention on more lucrative markets like Mumbai, Pune and even Chennai, where the ease of doing business is far greater than Delhi. I also felt that Delhi had nothing new to offer as far as good locations were concerned."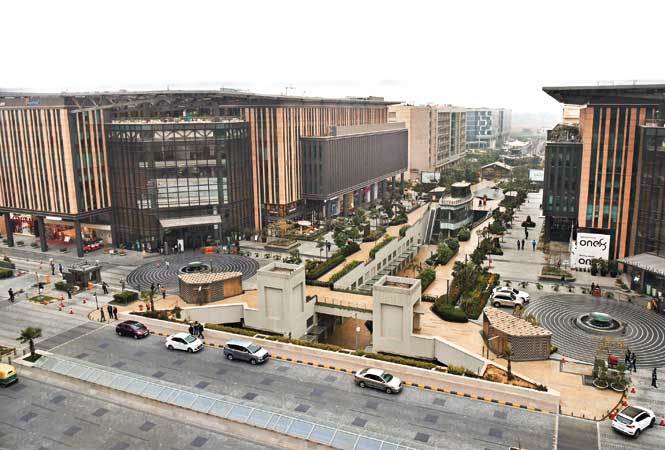 Ample parking space at Aerocity is one of the reasons for its increasing popularity among Delhiites
Priyank adds, "But I saw a huge potential in Aerocity because of the number of hotels that have come up there. In the last one and a half years the area has been drawing a lot of corporate clients. Also, guests staying at hotels in Aerocity often had no dine-out options other than the hotel where they were staying. All the restaurants that have come up there in the last two months have had fantastic openings in terms of business. There are also a lot of expats visiting the area, who are bored of visiting the same old places in Cyber Hub. With a good number of restaurants coming up in Aerocity, we are hoping that it will give a good competition to Cyber Hub and will draw a lot of crowd from there."
Apart from expats and people from Dwarka, Vasant Vihar and Vasant Kunj, the restaurants also aim to cater to those who have a stopover in Delhi for meetings, in-between flights. "Delhi is a transit city for many business travellers who have meetings in Delhi before they proceed to other destinations like Agra, Chandigarh, Ludhiana etc. So far, five-star hotels at Aerocity were the only options for them. Now, restaurants are coming up with interesting offers for such guests," says restaurateur Vikrant Batra, owner of Café Delhi Heights, which was one of the first restaurants to open at Aerocity two years ago.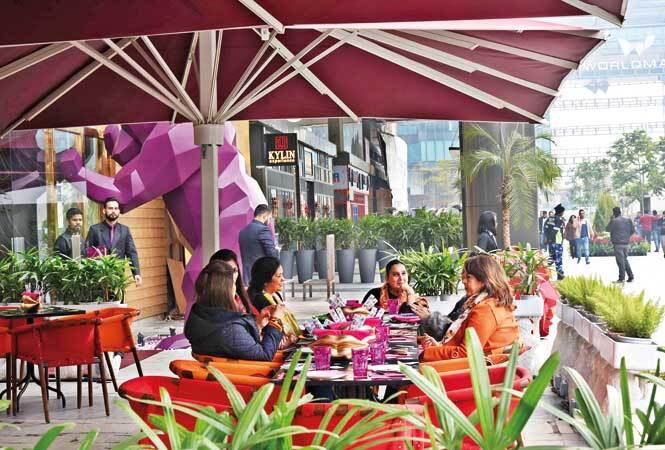 In the last two months, five restaurants have opened in Aerocity, and at least five more restaurants are set to open in the next two months
Umang Tewari, who opened Liv Bar at Aerocity a month ago, adds that improved connectivity from south Delhi has quickly made Aerocity a popular destination among diners. "All those who preferred to go to Cyber Hub or any other place in Gurgaon, now think that Aerocity is a better option. It saves them from the traffic one faces while entering Gurgaon and Aerocity is far more spacious than places like Cyber Hub or Sector 29 in Gurgaon," he says.
Restaurateurs say that the footfall in just a month or two of opening has been "more than expected." One of the reasons, they say, is the ample parking space. "Apart from corporates and expats, Aerocity is also becoming popular among families, and one of the reason is ample parking space. One doesn't have to spend hours finding a parking spot in the area as it is well planned. Aerocity is almost like BKC (Bandra Kurla Complex) of Mumbai. While during the day time we are packed with business lunches, we have a lot of expats and families from Gurgaon and south Delhi coming in the evening," says Zorawar Kalra, who opened Farzi Café at Aerocity in November last year.
Saurabh Khanijo, owner of The Kylin Experience, Aerocity, adds that while it is a risky proposition to open a new restaurant at popular Delhi markets, Aerocity is the only location that sounds profitable right now. "It is organized in every sense and it is not overcrowded like most places in Delhi. This is the major reason why diners don't mind driving down to Aerocity. Also, each restaurant that has opened has a different cuisine and unique menu, so there is a lot of variety for diners," says Khanijo.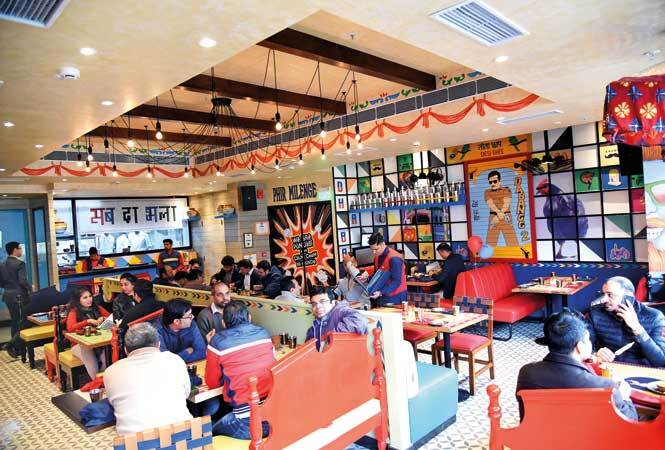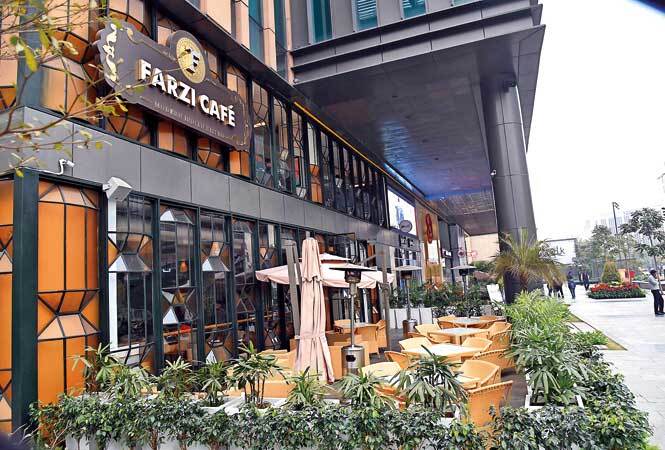 Restaurateurs say that the footfall in just a month or two of opening has been more than expected