Mumbai  –  Indigo — one of the city's first standalone fine-dine restaurants — is shutting its doors on April 30 and people who've been here long enough, know the value of this iconic place.
Founded by chef Rahul Akerkar in 1999, Indigo ran packed on the day of its opening on April 30 and coincidently, will be closing its doors on the same day 19 years later.
The reason behind shutting down the restaurant is reportedly the end of the lease agreement and renegotiations with the landlord didn't pan out well for the management of Indigo.
The management in the last 10 years has been focusing on casual dining and QSRs (quick service restaurants).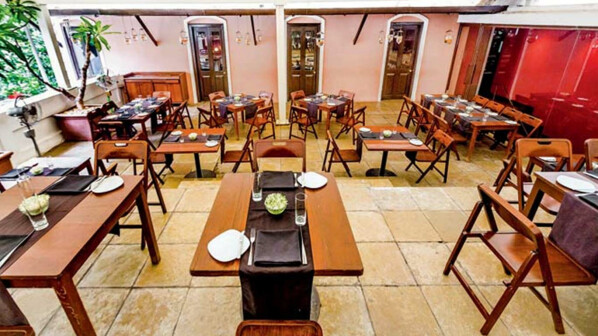 According to a report in Mid-Day, Anurag Katriar, executive director and CEO at deGustibus Hospitality says that the management is looking to open Indigo in another area but as of now, nothing has been decided.
"Everything has a life. When I built Indigo in 1999, we really changed the restaurant business and the way people ate in this country. We had an amazing run. But everything has to come to an end. It's mixed feelings for me, as a parent who has raised a child and the child moves on – it's similar in this case. I did see this coming. Running a restaurant is a perception and emotion management business. You are dealing with sensory perceptions. It's not easy for other people to understand and carry on a vision of one person, things change." – Chef Rahul Akerkar, Founder of Indigo to Mid-Day
Famous Personalities Who Have Visited Indigo
Former British Prime Minister, David Cameron
Former US President, Bill Clinton's daughter, Chelsea Clinton
The Rolling Stones
The old-timers will definitely miss Indigo as it reminds this new-age city of the olden days and the classic Mumbai feel. But while we're in 2018, the taste and preference is changing along with the lifestyle, so business has to move on and change is inevitable. For the people who want to experience Indigo for the last time in Colaba, should definitely visit the iconic fine-diner by April 30, 2018.