Hotels, restaurants and eateries in Bengaluru were caught in a major fix when the Karnataka government banned the use of plastic in 2016-17. While the food delivery business took a major hit, dine-in was also affected, especially those eateries where food and beverage were served for consumption in plastic glasses, cutlery and containers for parcels.
"It was very difficult for everyone because there was no cost-effective alternative option available to substitute the use of plastic. Just like every other hotel, restaurant and eatery operator, we began looking for plastic alternatives in our effort to comply with the state government's decision," said Smita Jatia, managing director, Hardcastle Restaurants Pvt Ltd, the master franchisee of global quick-service restaurant (QSR) brand McDonald's and McCafe in west and south India.
The management of the QSR chain undertook an intensive exercise to find a long-term solution and within two months was able to eliminate the use of plastic across its restaurants in Karnataka. That's not all, the management proactively took a decision to gradually implement the use of biodegradable materials instead of plastic across its outlets in the western and southern region of India.
"All our business practices have been environmentally friendly and sustainable with the aim to give back to the community. We have been working on alternatives to plastic as there was a ban in some states earlier. While it all started in Bengaluru, we knew it was a matter of time for the ban to get implemented across the country. So, even in the states where there was no ban then, we were proactively changing to biodegradable alternatives. That's because we knew that in the long run, we'll need to get rid of plastic. Earlier, plastic was used as a substitute to help prevent cut trees. But I think it's so overused that now it's giving a negative impact to the environment," she said.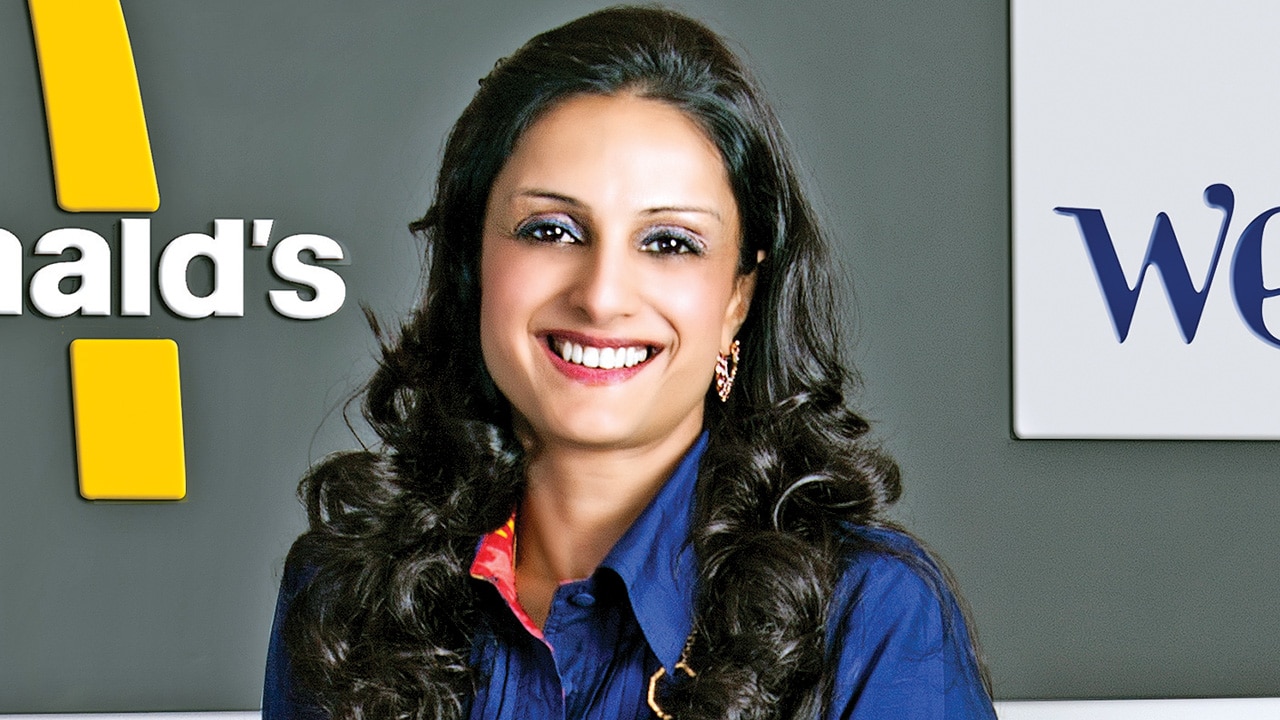 Smita Jatia
The QSR chain uses wooden cutlery, substituted plastic cups with mason glass jars, or good quality paper cups. The plastic straws were initially replaced with straws made using polylactic acid (PLA) cornstarch-based material. It eventually got replaced by paper straws. Also, all the paper and paper packaging material used across the restaurant chain is Forest Stewardship Council (FSC) certified. The lid used for serving beverages is PLA material and is only used for deliveries not during dine-in.
"It obviously took us some time, even in Bengaluru, because it was a jolt to us at that point. I think in two months, they told us that plastic will be stopped and there'll be heavy fines imposed. And we realised that it's just a matter of time. So systematically, we started doing it in every state. Luckily, because of our proactive approach, we had a year and a half to change over. It's business as usual for us and we are completely ready for the October 2, 2019, timeline as there is no single-use plastic in all our restaurants across the states we operate in. This initiative, in fact, is global. It started for us two years ago. Globally, by 2029, McDonald's has said it will get out of plastic and all the materials used will be recycled, renewable and sustainable packaging," said Jatia, adding that the company has already saved over 500 tonne of plastic by moving on to biodegradable options in its India (west and south) operations.
The shift to non-plastic and biodegradable alternatives did result in cost escalations estimated to be 5-10% initially when implemented in Bengaluru. However, the increased costs got negated/ leveled up / became cost neutral owing to economies of scale coming into play now that it has been implemented across all restaurants in the chain. In fact, the QSR chain took the environmental sustainability initiative to the next level by converting all its cooking oil to biofuel/ biodiesel that's used across its supply chain and logistics operations. Solar energy initiatives are being tried out at some of its restaurants whereby solar heater is being used in the outlets for heating water.
"We have energy management systems in place that helps monitor unit. So even our restaurant managers are given an escalation or a red flag if they're using more units than what they are supposed to use. Even our toilets/urinals are waterless facilities. So these for us is now becoming a way of life. Anytime we see there is any opportunity, we just kind of latch on to it. And we are quite comfortable doing it," said Jatia.
While addressing the single-use plastic issue from a stores point of view, the management of the QSR chain is now building on this initiative. The company has also eliminated the use of single-use plastic in its office premises. Discussions are also on to figure out ways to engage with its humongous customer base in India and promote the use of biodegradable materials and instill the sense of environmental sustainability in the minds of their customers, employees and associates.
"Now we have glass bottles and steel bottles given to all our people. We have about 200 million customers coming in every year. So we are trying to see how can we partner with the government and how can we initiate this whole awareness campaign across our stores. We are currently brainstorming over how we can start promoting awareness because touching 200 million customers is not a small number. So that's how we're trying to see how can we expand this even more," said Jatia.