As Kerala battles the worst flooding it has seen in a century, those in Delhi who understand the scale of the natural disaster have been urging people: "Don't just pray, do something for Kerala". And Delhi has heard that call, with relief efforts surpassing the default responders like NGOs and spreading to citizen groups like lawyers and judges, the medical community, college students and faculty, restaurants, RWAs and individual volunteers. They have been organising collection drives across the capital, and as the first shipments of cash and relief material have been shipped out, with more on the way, volunteers tell us that a lot more needs to be done.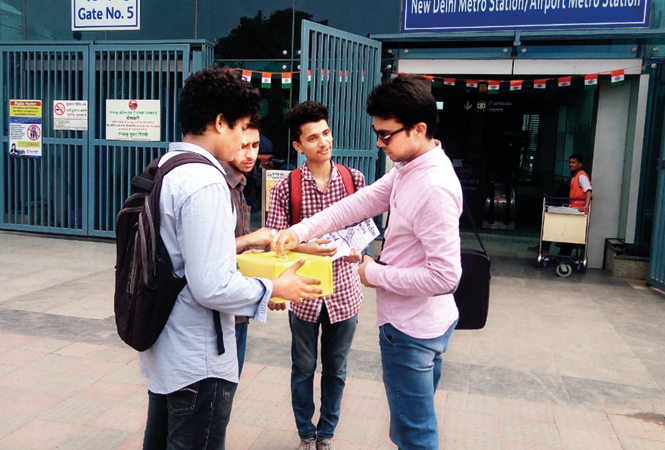 Members of Maithry collect donations at New Delhi Metro station
College Campuses turn into collection centres
Several DU colleges have stepped in as well. Sahal K, joint secretary of the students' union of Hansraj College, tells us that most colleges are going to organise fundraising drives today. "I'm also a part of Maithry, which is a Malayali students' fraternity in DU. We collected some funds on Friday in college informally. We are going to have a bigger drive today. Some group members have also gone to nearby areas like Karol Bagh, GTB Nagar and New Delhi Metro station to collect funds," he says.
Jaseela, a second-year Zakir Husain College student, says that the college has been collecting funds for the last three days. "We'll get written permission by today from our principal to start collecting funds in college. But till now, we have collected around Rs60,000 from Metro stations, which will send to Maithry." She adds, "Our professor, Abdul Hameed from the English department, initiated this and told us that he was about to get Rs5 lakh from our teachers, but now there are talks that the faculty might directly contribute to DUTA." Muhammed Sufail, a second-year student of Ramjas College, tells us, "Our first-day collection was done with the help of the NSS, which will continue today. We have got good responses from each college, and have collected Rs60,000 from Ramjas so far."
Namita Sunil, a student from NIFT, says, "On Friday, we collected Rs15,000 and 10 cartons of items including dry foods, sanitary napkins, stationery, medicines, and blankets. We also approached our college's director general, Sarada Muraleedharan, and she has made efforts to rally all NIFT campuses nationwide to donate. We have spread our numbers on social media and have got calls from people outside campus as well. The items will be dispatched on Tuesday morning."
Daulat Ram College and Hindu College have also organised collection drives, while colleges like KMC, SRCC and Gargi are starting their drives today.

Onam celebrations cancelled across NCR
The Delhi Malayali Association tells us that Onam celebrations across NCR have been cancelled, and those funds are being used to send relief material instead. Johncy Mathew, a member of Kerala Blasters FC, tells us, "We have appointed volunteers in residential societies in Delhi, Gurgaon and Noida to collect relief material. We have placed buckets on apartment premises. Even if someone contributes one packet of biscuits, it'll help. We have sent our collections to the AIIMS collection centre." RWAs have also sent appeals to residents for monetary contributions.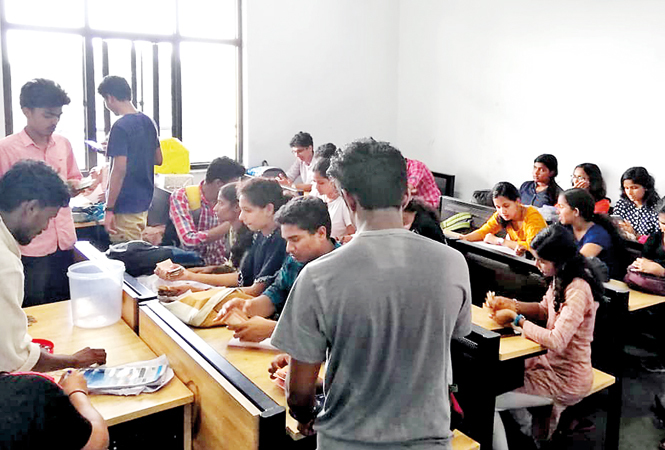 Members of Maithry went to several locations to collect funds
Restaurants raising funds
Kabir Suri, head of the Delhi chapter of the National Restaurant Association of India (NRAI), says that the body has tied up with the NGO Goonj, which has shared a list of relief material needed for the flood victims. "The list has been circulated with all partner restaurants. Mahabelly in Saket is the designated center where all collections are happening. We thought it would be better if there is a centralised system for collection. Also, different restaurants are contributing directly to the CM's Relief Fund," says Kabir.
Thomas Fenn, founder of Mahabelly, adds, "We are serving as a collection centre for Goonj. The response so far has been overwhelming. We plan to sustain this for a while because the floods might recede, but Kerala will need support for a long time." Plans are afoot for many other restaurants to serve as collection centres. "This should begin soon. The idea is to make collection centres accessible to as many people as possible," says Fenn.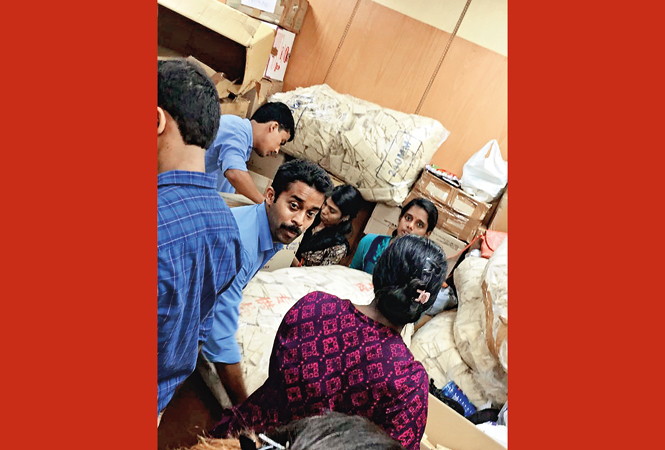 Relief material being sorted at the AIIMS collection centre

Support groups rally around
Support groups have divided NCR into zones, and the collections from each zone's residential areas are being sent to the AIIMS collection centre. Vipin Krishnan, General Secretary, AIIMS Nurses Union, says, "It's not just Malayalis, people from across the city have contributed immensely. We had received a requirement for 1 lakh sanitary pads, and before Saturday evening, we collected 3 lakh sanitary pads. One relief material consignment was sent to Kerala on Saturday by an Indian Navy aircraft, and another will be sent today by road. We are getting updated lists of requirements and will do as much as we can."
Supreme Court lawyers and judges also organised a collection drive on Saturday evening which continued till beyond midnight. The items collected were sent to Kerala by a Navy aircraft.
Robin Hood Army, a volunteer group that collects leftover food from restaurants and private parties to distribute among the poor, conducted a mega food drive on August 15. "Around 2,295 partners, from restaurants, corporates and households from different cities contributed with raw material like grains, pulses, etc. Around 18,000 meals have already been shipped to Kerala ," volunteer Sakshi Bhatt tells us.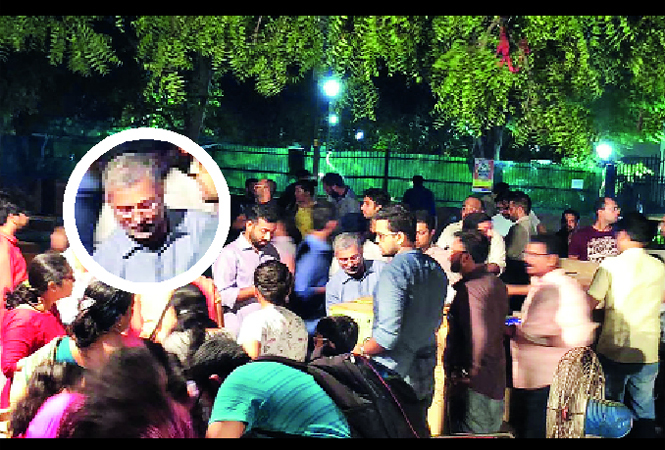 A collection drive was organised by Supreme Court lawyers and judges on Saturday