The nightlife culture of India has undergone a sea change in the last 10 years, and there is no one way the country kicks up its heels.
New Delhi: Among regulars of the Indian nightlife scene, there is a broad consensus that Delhi is a wayward cousin to other cities that have a happening after-hours vibe.
In fact, the internet was replete with knowing sighs when footage of "rich brat" Ashish 'Pink Pants' Pandey's meltdown at a Delhi five-star, where he was attending a party with friends, went viral last month.
While some said Pandey's gun-waving was utterly unsurprising for Delhi, others said he was the epitome of Delhi's VIP culture.
Akriti Niti Guha, one of the regulars who has trawled the nightclub scene in both north and south India, swears they are different as can be.
"It's better in the South. I feel there is more understanding within the community there," she said.
"Here [in Delhi], the profiling is bad. They see people in skimpy clothes and don't know how to react. There is a culture shock."
A big transformation
The clubbing culture of India has transformed over the last 10 years. A decade ago, while the rich partied in clubs at five-star hotels, those lower on the wealth scale could choose from a few local pubs and bars.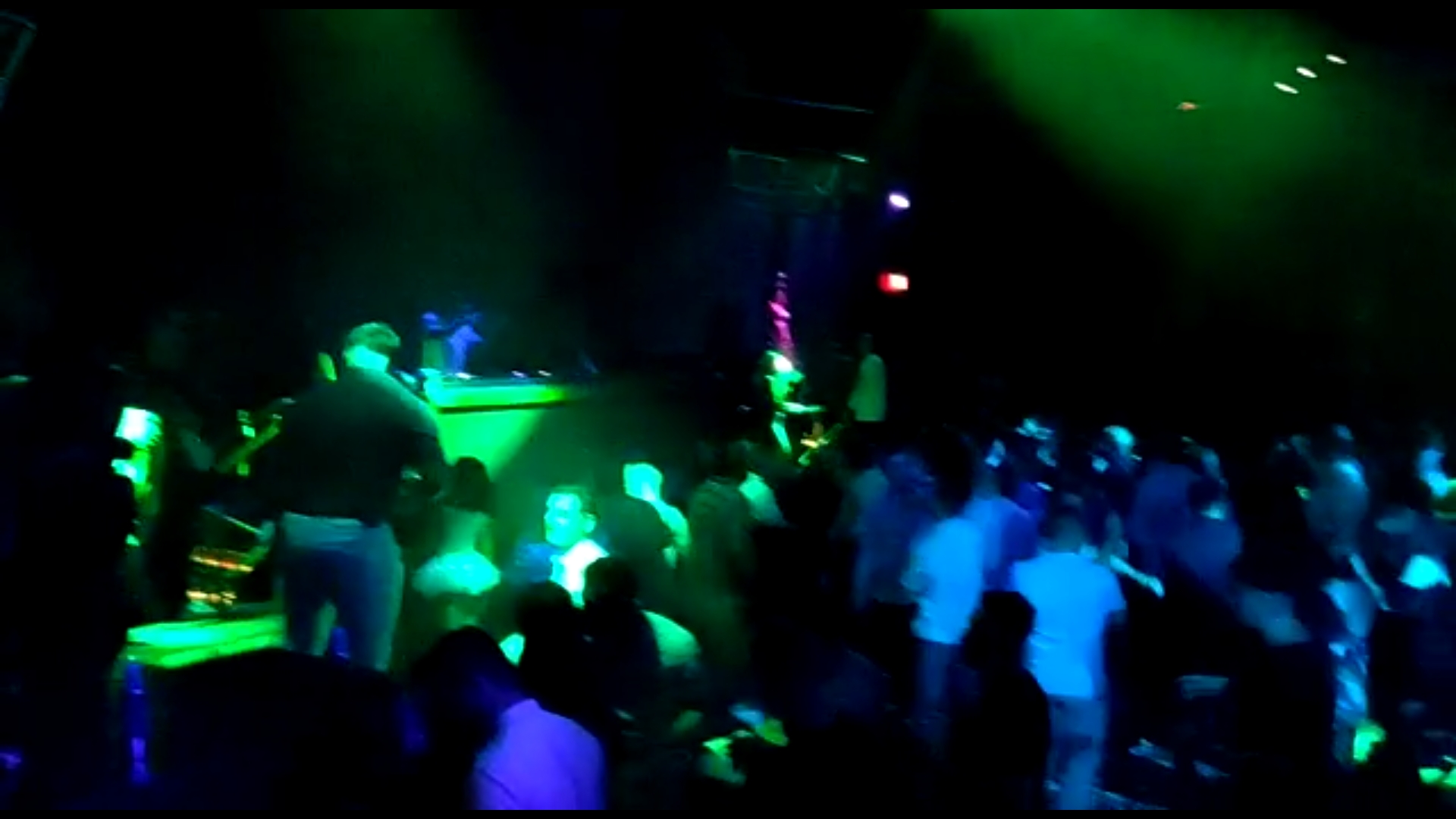 Today, a new scene has emerged, with people moving to places that offer a blend of comfortable spaces for socialising, dining, drinking and music as well as dancing.
Esther Lalrinzuali, the cultural director of Raasta, a Caribbean-themed lounge in Delhi, said "2008 was a time of experimentation for Delhi".
"Everyone got so bored of the same old clubs," she added. "So, a bunch of curators came together to bring in new concepts.
"The nightlife culture changed so drastically. What took cities abroad 30 years or so [to achieve], happened in India in five-seven years," said Aman Anand, founder and director of Kickstart Entertainment and a veteran of the live events industry.
This emerging sector, known as 'pubs, bars, cafés & lounges (PBCL)', courted a market share of Rs 10,480 crore in 2016. In 2021, this market share is expected to reach 16,880 crore, according to National Restaurant Association of India (NRAI) data accessed by ThePrint.
"PBCL will become one of the top five industries of India soon," Anand told ThePrint. "We are getting jobs, we're getting the revenue. The industry has to start getting respect."
Where's the party?
Currently, there are 40 to 50 PBCL players in India, with 250-277 outlets spread across different metropolitan cities. These include famous chains like The Beer Café, Social, TGI Friday, My Bar etc.
Their reach in smaller cities remains limited on account of hitches in licence acquisition, and thus 91 per cent of all such outlets are spread across metros and mini-metropolitan cities.
Western India, which includes places like Mumbai, Pune, Jaipur and Goa, dominates India's PBCL sector, accounting for 43 per cent of such venues. The north, with Chandigarh and Delhi, among other places, has 32 per cent of such joints, with the south accounting for 23 per cent. The east, home to Kolkata, is still catching up, with just 2 per cent of India's PBCL outlets.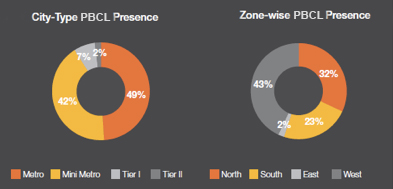 Clothes and more
Along with the varying distribution, say the regulars, there is also a big difference in how different parts of the country party, including how safe patrons as well as employees feel staying out late.
Where the Delhi clubber is seen as one who flaunts his lavish tastes and walks around with a misplaced sense of entitlement, the south is said to have mastered the art of partying with respect and subtlety.
Many frequent party-goers say the culture in Bengaluru, which shares Delhi's 1 am curfew, is much more easy-going than the Capital's. Once known as pensioner's paradise, Bengaluru has fostered a laidback culture for generations.
"Bangalore is very unusual. There is a heavy drinking culture here and people love going out," Nikhil Warrier, the regional head of Social for south India, told ThePrint.
"The city's constant cool weather also encourages people to stay out. If you grew up in Bangalore, you grew up in a city that by default had a very chilled-out vibe.
"It was not a big and bustling city before, and 10 years ago the traffic was not that bad either… People felt comfortable, and when you're comfortable you want to do things."
But north India, especially Delhi-NCR, is notorious for "brash" behaviour by club patrons. Also, with Delhi's reputation for sexual misconduct and rape, women seldom feel safe on night-outs in the city.
Patrons who are regulars of the night scene in Delhi and Chennai also pointed out the clothing restrictions several joints in the Capital imposed.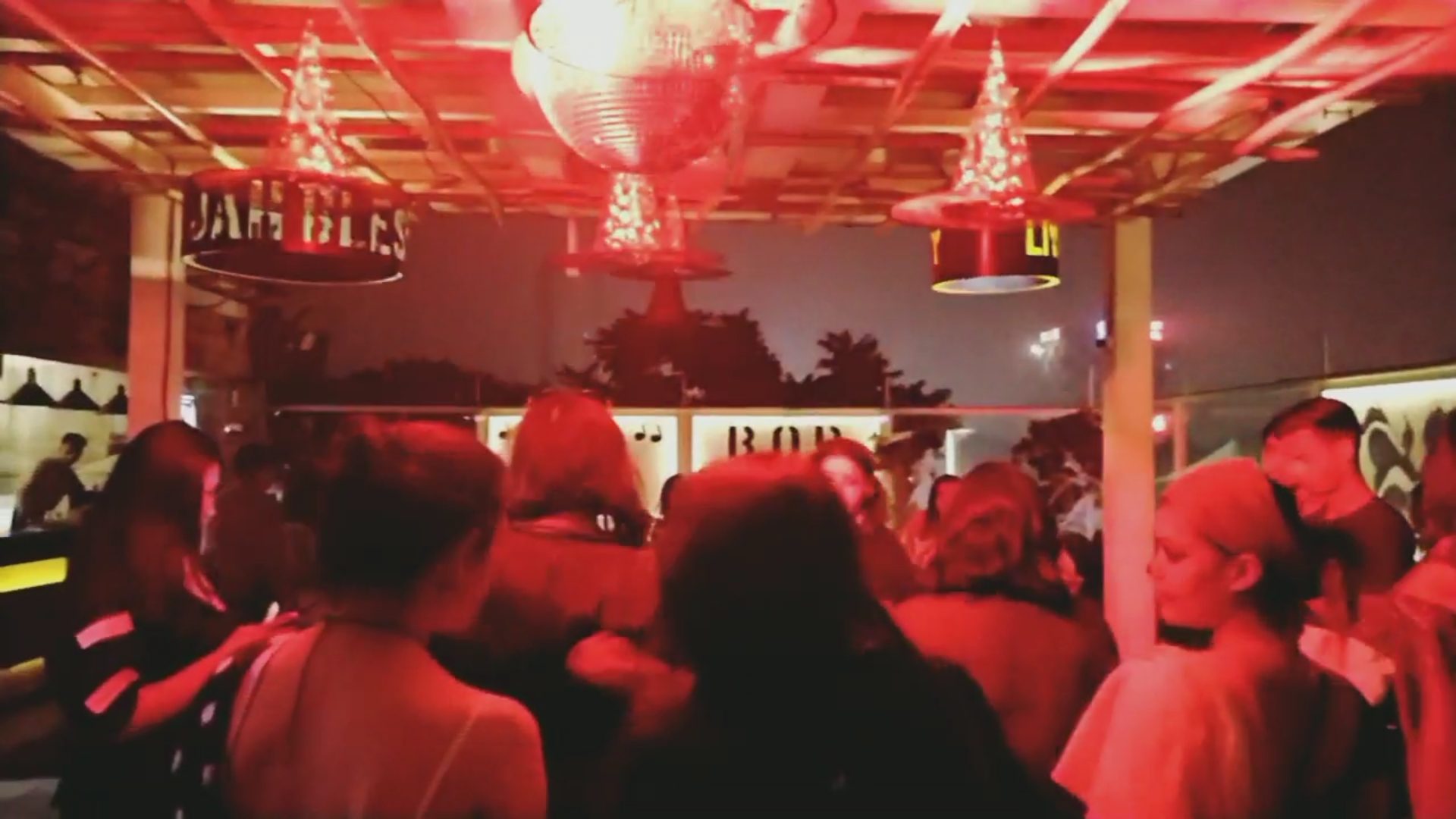 "People can go to clubs in chappals in Chennai and they aren't stopped from entering," a recent college graduate from Chennai who is now settled in Delhi told ThePrint.In Delhi and Chandigarh, patrons say, "proper" clothing is an unsaid requirement, with frequent stories of customers being turned away from nightclubs for attire deemed unbecoming.Pearl Ahluwalia, a former resident of Chandigarh who now lives in Gurgaon, described the party scene in the Punjab and Haryana capital as a bit pretentious. "People have made their own version of Beverly Hills and everyone thinks they're a celebrity," she added.
The party crowd
India has one of the youngest populations in the world — with an estimated 65 per cent of its people aged below 35. This is the target audience for PBCLs, which are usually located in malls, high streets, popular markets, office complexes and even in airport hotels.
"An average Indian youth likes to party out at night, just like they do in Berlin or New York," said Warrier of Social.
And the age of the patron appears to be falling, say restaurateurs. According to Rajneesh Negi, a general manager at Auro Kitchen and Bar and 15-year veteran of the nightlife industry, the age group of the average partygoer had gone down to 17-21 years from 24-35.
Music and sports
Many venues have begun diversifying as the programming on offer is usually what sets them apart. For example, sports bars screening world cup matches are becoming popular, with many venues also hosting music gigs and stand-up comedy shows.
According to Anand, the crowd in Mumbai is specially inclined towards the programming the venues offer.
"My crowd in Bombay is very particular about where they will go — what music is going to be playing, who is DJing, the F&B is by the by," he added. "You'll see the programming guy programming even on Tuesday or Wednesday nights because they are doing well on weekdays as well."
The Bengaluru crowd, meanwhile, is much more particular about their music, Anand said. "It has been the city where people know their music. You cannot mess with their music," he added. "A DJ does a wrong or a bad mix, you'll see 300 people on the dance floor giving him a stare."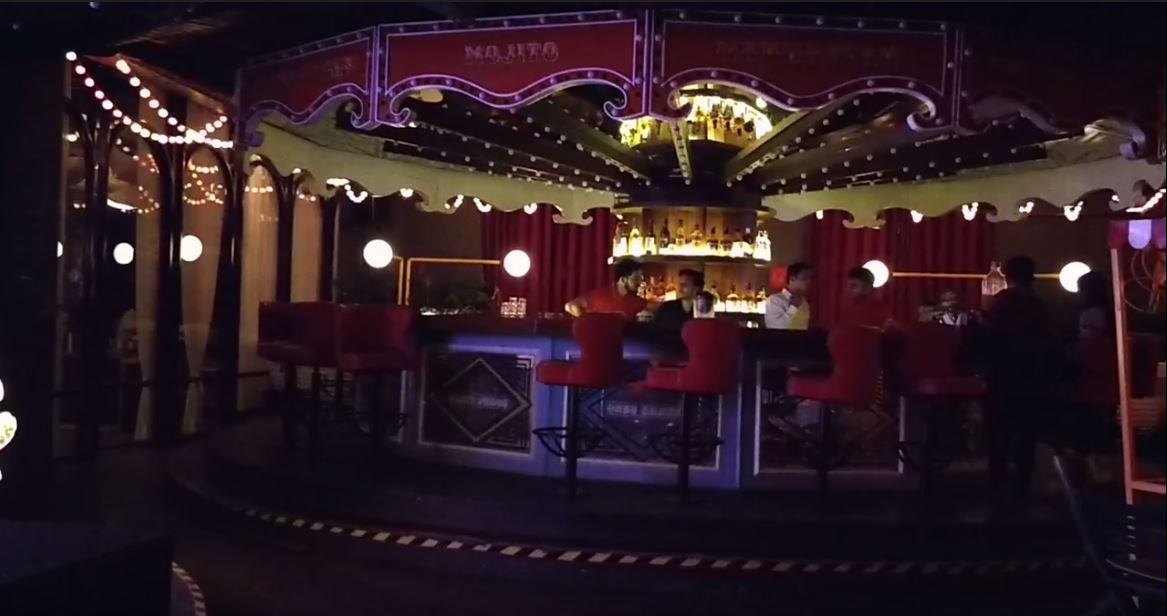 The crowd in Delhi, meanwhile, doesn't appear to be too fussy about the kind of music on offer, but shows an inclination more towards lavish experiences.
"Delhi very evidently has a lot of spending power, much more than Mumbai," said Anand, "Delhi's big-spenders spend a lot more than Mumbai's."
However, patrons agree that Delhi has led the way in fostering an atmosphere inclusive of the LGBTQ community.
In 2011, for example, young hotelier Keshav Suri redefined "inclusivity" in the industry with his luxurious nightclub Kitty Su in the five-star Hotel Lalit that was modeled after a drag queen.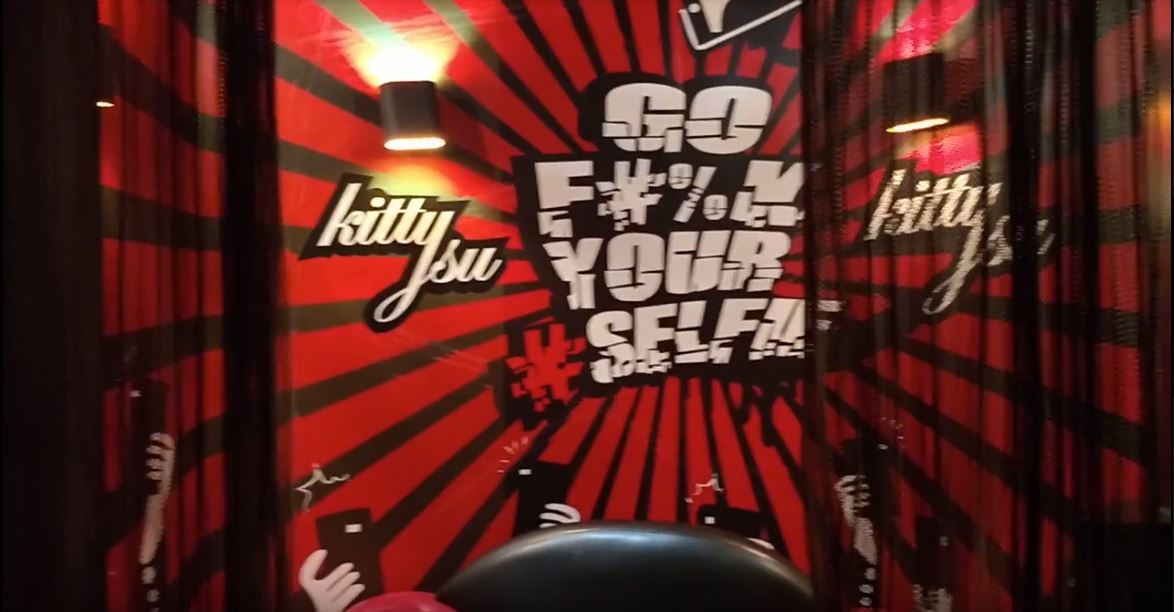 "If I ever did drag, that is what Kitty Su would be," he told ThePrint. "I gave her a story in one day. Because there were so many clubs that had opened and shut, I wanted to give this space a character that would last forever."
Kitty Su now has franchises in three other cities — Mumbai, Bengaluru and Chandigarh.
How safe is the nightlife?
A busy night at the Auro Kitchen and Bar in Delhi would have about 600 people on the dance floor. For Kitty Su, Delhi, the number topped 1,700 after the Supreme Court scrapped Section 377.
With so many people coming together under the influence of alcohol, things can get chaotic, which is why clubs are often reported as the hotbed of sexual harassment. Recent cases have included a man groping a woman, drinks allegedly being spiked with drugs, and even murder.
Guha, a regular on the electronic music scene, said "there aren't any safe spaces for women" in Delhi.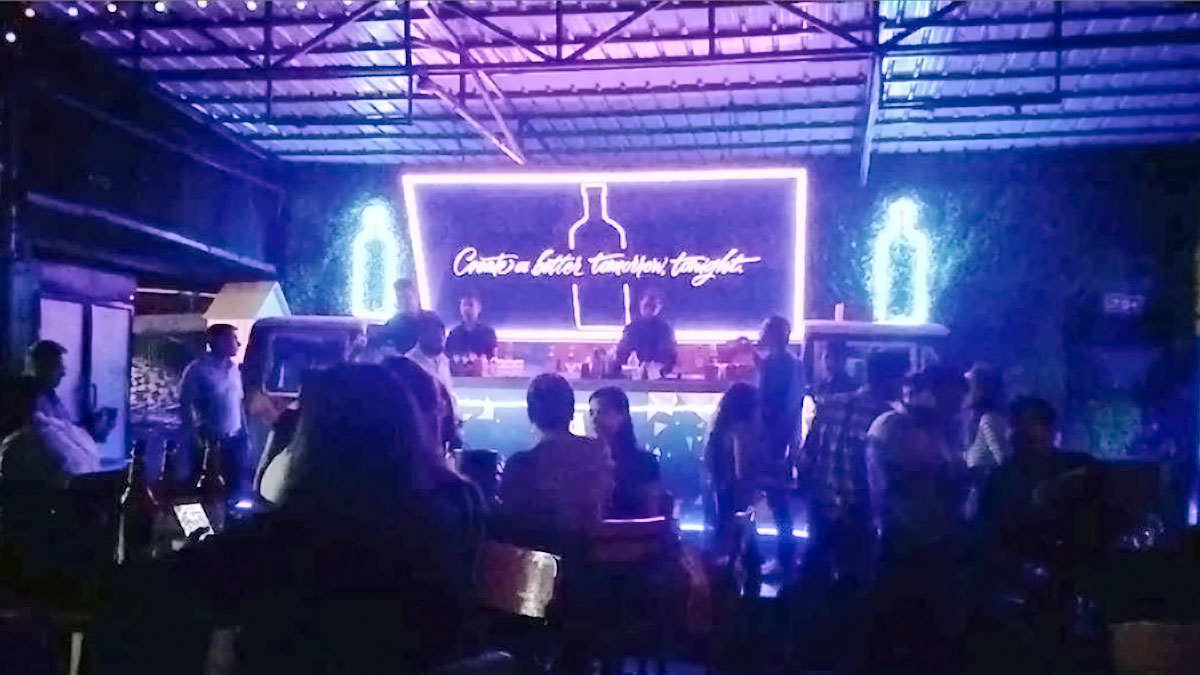 "When my girls and I have to go out, we have to be mentally prepared for all kinds of trouble coming our way," she added.
"A man might come and try to grope us, or pass unwarranted remarks. But we just ignore most of them, because you don't want to make a scene… This one time, this guy passed a comment and we didn't say anything and just glared, so this one guy says "yeh toh #MeToo waale hain," she told ThePrint.
Vasumana Ghosh, the co-founder of media house Black Sheep in Hyderabad, swore by the safe nature of the IT hub's party scene.
"I consider Hyderabad one of the safest cities in the country. Of course we have a few creeps, but, in general, people have always been extremely warm, welcoming and helpful," she added. "Hyderabad has always been a safe city for women."
Clubs and other drugs
The image is so popular, it's almost a stereotype. A party crowd high on psychedelics dancing with abandon. Besides alcohol, psychedelics have emerged as an essential for some party-goers.
Guha, who has attended many psy-trance raves, told ThePrint that this was one area identical across cities, saying the focus of these events had now shifted from music to drugs.
"You can see people cutting lines as soon as you walk into a rave. Bangalore, Bombay, Delhi, the same thing is going on," she added.
Although psy-trance raves usually don't take place in clubs, Guha said drugs were also common, if discreet, at techno gigs.
Urmi, a resident of Chandigarh, told ThePrint that "there are drugs everywhere".
"Hash is the most easily accessible because Chandigarh is close to the hills so people often drive up there and get it back to town," she added.
Kolkata, on the other hand, is trying to tighten the security in clubs and pubs after a massive drug bust in the city last year in December.
A few months ago, Mohna Singh, an engineer turned designer and artist, experienced a "crash" after consuming a foreign drug at a party. She felt bouts of anxiety that were extremely hard to overcome, she added.
She told ThePrint that people in the industry were complicit in drug abuse. "The people who are selling it are running the industry. They are the ones who are peddling it," she added.
India is breaking boundaries and adopting from various European and American cultures when it comes to partying, it looks over the very serious risks it poses to the mental and physical health of those it involves.
Mohna said she had seen a number of friends and acquaintances go astray during a short stint she had as an event manager. "Everyone comes to this industry and falls prey to this (drug/alcohol abuse), gets traumatised, and leaves," she said
"People have made the club and gig culture into a lifestyle," she added. "This is not a lifestyle."